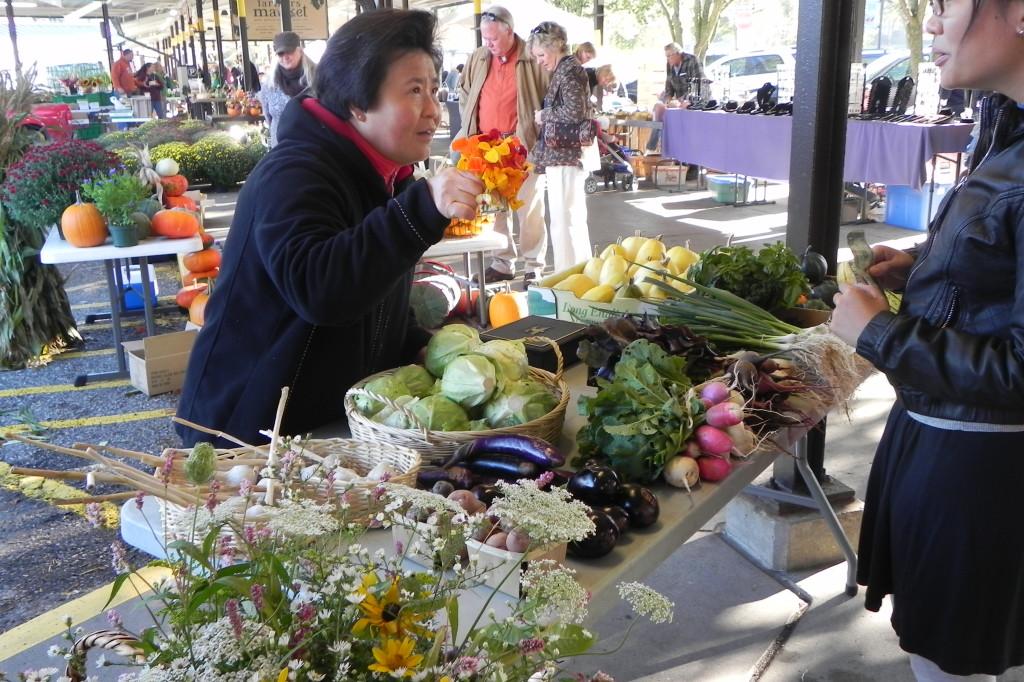 The Beulah Meadows stand at the Farmer's Market is smaller than most, but the produce packs a punch. Strung behind the counter is a banner, which proudly reads "Do Nothing Farming." Workers at Beulah Meadows certainly spend time caring for their crops but not in the way of most farmers.
Crops from Beulah Meadows are left alone to grow and mature. "No fertilizer, no compost, no water, no spray," said Young Skeen, who sells the produce at the Farmer's Market. Not encouraging crops to grow in typical ways results in smaller produce. However, Skeen argues that her crops are healthier and just as nutritious as plants grown traditionally.
"You know, bigger is not necessarily better," said Skeen. Without traditional fertilizers crops from Beulah Meadows do not grow the same way as most farms. Skeen compares traditional farming to a sedentary lifestyle.
"Just eating and sleeping, eating and sleeping is not good. It is much better to exercise and fight to get nutrients," she said. Workers at Beulah Meadows believe that growing bigger and bigger produce is not the way to make food taste better or be healthier. Skeen even goes so far as to describe traditionally farmed produce as  "unhealthy."
"Our plants are healthy because they have to do a kind of exercise to get their water," said Skeen. This exercise means crops from Beulah Meadows are smaller but have the same nutrients as larger vegetables that are fed and watered by humans.
Beulah Meadow's non-traditional farming has attracted some faithful customers. The all-organic approach is clearly important to some. Skeen recognized several customers within the course of five minutes and her stock of small, bright red potatoes was depleted just as quickly.
Produce farmed this way is more expensive than normal crops but Beulah customers are willing to sacrifice cost for quality. "You know how your food is being grown," said Skeen of her produce.
Beulah Meadows uses only manpower, no pesticides or weed-killer, to remove weeds from their fields. This extra work is the reason for the inflated price.
It is clear that Skeen is knowledgeable about her wares. She chatted to customers giving suggestions and cooking tips to curious shoppers.
While Beulah Meadows produce may not stand out at first, these crops prove that good food can come in small packages.