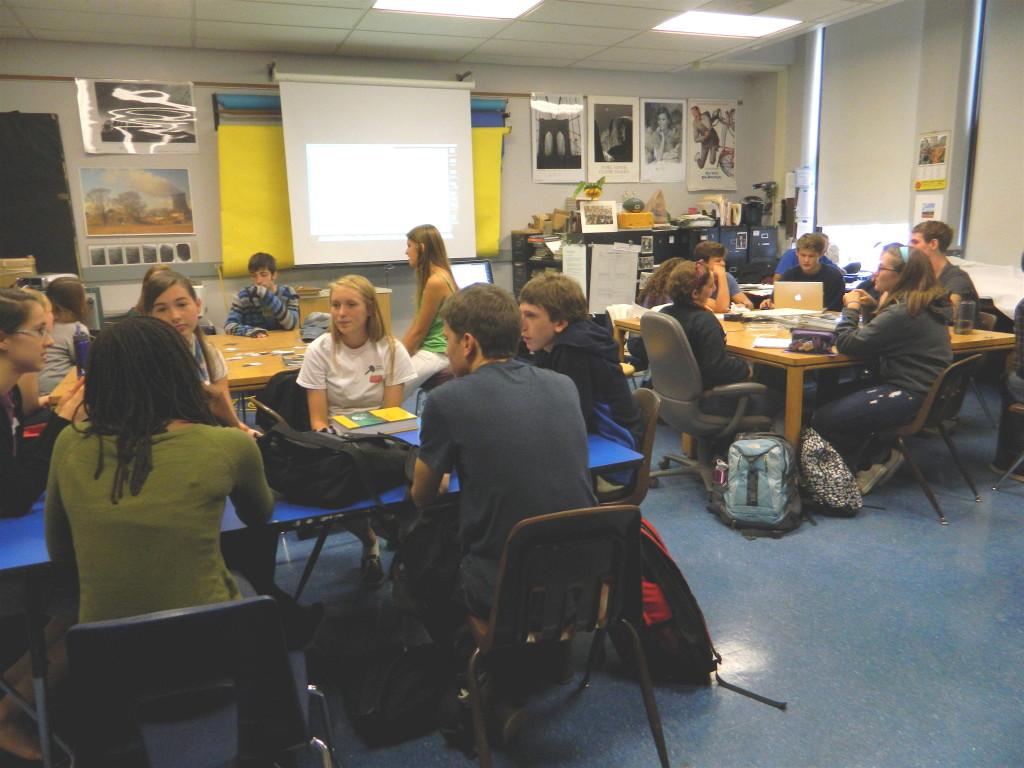 Every Thursday at lunch a few students from every forum get together to represent the student body through making decisions and thinking of ideas to better the school. Last week September 20, 2012 the photography room held this year's second Forum Council meeting, and after spending the previous session electing a Council presidents, it was time to start planning out the goals of Forum Council for this year. The 20 some representatives split into groups and brainstormed on what they wanted to accomplish with forum council this year. Amongst the topics that were discussed were
Organizing fund raisers
Planting more trees on the back lawn
Keeping the school cleaner
Fixing the heating and cooling
Organizing spirit week
Arranging car wash
Putting a water bottle filler on the back lawn
Painting rooms
Making earth day really fun
Put together 3v3 basketball
Promoting better care for the back lawn.
Though it seems like a lot of work, Forum Council is dedicated and determined to make a difference this year. Olaf Carlson said "There's this sense that Forum Council doesn't do anything." but all of the representatives are all prepared and planning to work as hard as they need to to fairly represent and serve the student body.