HSBC Bank Slapped on the Wrist for Money Laundering
In February 2009, the British-based bank HSBC was named most ethical multinational bank out of 541 banks by Covalence, a Geneva-based research consultancy. In 2012, a United States federal and state investigation caught HSBC laundering money for Iranian terrorist organizations as well as Mexican and Colombian drug cartels. The bank gave these organizations detailed instructions when transferring millions of illegal dollars through HSBC's United States branch, in order for the money transfer to remain undetected by the United States government. HSBC moved at least $881 million of "dirty money" for Mexican Sinaloa cartel and Colombia's Norte de Valle cartel.
Due to a settlement made with HSBC, which was incorporated in a Deferred Prosecution Agreement filed in Brooklyn Federal Court in New York, HSBC and all of its involved employees will avoid prosecution for its allowance of illegal money laundering. HSBC will pay pay a fine as its overlying punishment; however, the $1.9 billion the bank has agreed to pay is hardly worth two months of its profits. HSBC addressed its minor punishments in its press release. "Under these agreements, HSBC will make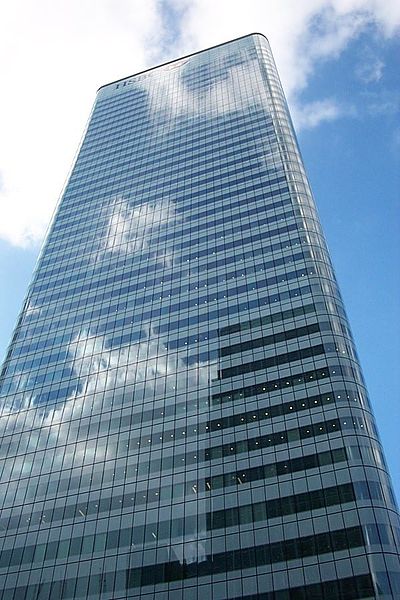 payments totaling US$1.921bn [billion]…Over the five-year term of the agreement with the Department of Justice, an independent monitor will evaluate HSBC's progress in fully implementing these and other measures it recommends, and will produce regular assessments of the effectiveness of HSBC's compliance function." HSBC has agreed to have government-appointed officials monitor its activity and compliance with its new extended Anti-Money-Laundering policies.
The Patriot Act, an anti-terrorism post-September 11 bill requires that "a financial institution and any "nonfinancial trade or business" must file a report concerning a transaction (or series of related transactions) in excess of $10,000 in currency." However, multiple money transfers exceeding $100,000 delivered in cash at HSBC's Mexican arm and sent to the United States were neither reviewed or reported over a span of about four years, violating the Patriot Act. In fact, international banks are required to review any money transfers from countries classified as "standard or medium risk", which includes Mexico, Colombia and Iran. However, according to the Deferred Prosecution Agreement, HSBC explicitly failed to do so:
From 2006 to 2009, HSBC Bank USA knowingly set the thresholds in CAMP (Customer Account Monitoring Program) so that wire transfers by customers located in countries categorized as standard or medium risk, including foreign financial institutions with correspondent accounts, would not be subject to automated monitoring unless the customers were otherwise classified as high risk.
Between 2004 and 2007, HSBC Mexico exported over $3 billion
U.S. dollars per year to the United States through Banknotes.
In November 2007, Banco de Mexico, the central bank of Mexico,
expressed concerns about the volume of U.S. dollars exported by
HSBC Mexico back to the United States.  Specifically, Banco de
Mexico wanted an explanation as to why HSBC Mexico's U.S. dollar
exports were significantly larger than its market share would
suggest. Therefore, in this four-year period alone, over $200
trillion in wire transfers were not reviewed in CAMP
(Customer Account Monitoring Program).
HSBC's evasion of litigation was justified by its lawyer, who stated that successful prosecution of HSBC would be too detrimental to the American economy–considering the bank's influence with jobs and monetary control. The Department of Justice agreed with HSBC, stating that the immense size of the company gave it immunity from legitimate prosecution. According to USGovernmentSpending.com, the United States spends $0.9 trillion yearly on national defense.
The Department of Justice claimed that its imposed fine sent a punishing message to HSBC, demonstrating its seriousness with corporations deliberately breaking the law. However, the Department of Justice approved the idea for corporations that with enough money–even when aiding foreign terrorists, or in other words committing treason–the law of the land is hardly applicable.
Questions rise to President Obama's administration, asking whether killing Osama Bin-Laden was really an advance for the protection of American people and its welfare. Although this was triumphant and a somewhat defining moment for Mr. Obama's presidency along the lines of American defense, killing the leader of a terrorist organization seems to be a miniscule victory, considering the American government refused to prosecute a company which is directly helping terrorist organizations in Iran and drug cartels in Mexico launder money.
If terrorist organizations can puppet the United States to the point of not prosecuting HSBC for helping the organizations move their illegal transactions, the American "War
on Terror" seems to be nothing more than a message to make Americans feel a false sense of safety. For billionaires and corporations who, according to the Department of Justice are "too large to prosecute", illegal activity is slightly fined, but not punished.
Photos credited to wikipedia.org

Deferred Prosecution Agreement: http://i.usatoday.net/money/_pdfs/12-1211-hsbc-details.pdf