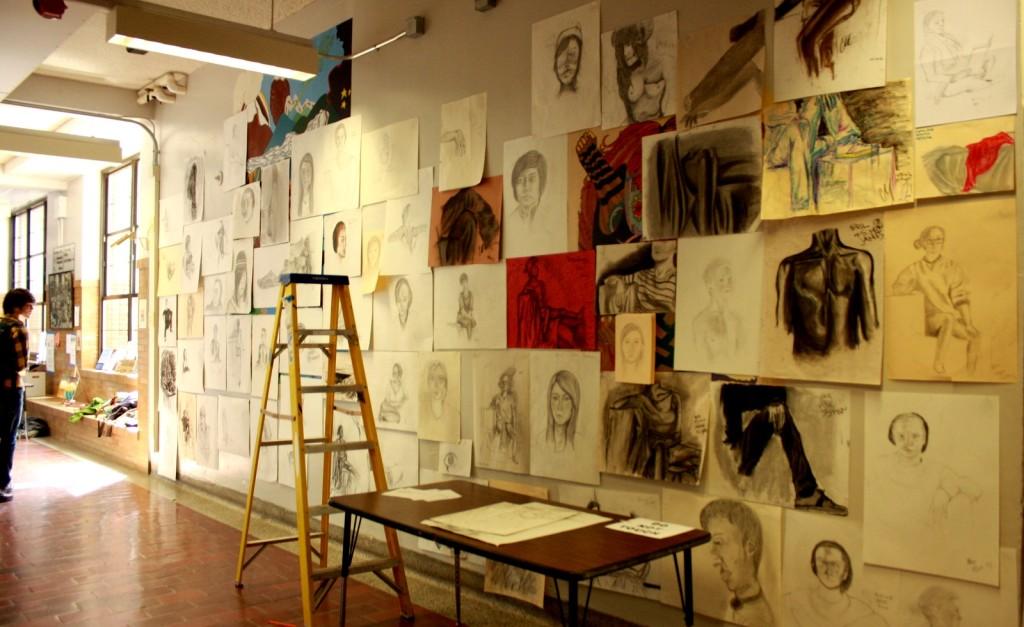 Sophia Camp
 Community High School's biggest night. A night to show off the school's accomplishments to parents, friends, and the community for which the school is named. Thursday, April 25 was Science Arts and Letters night.
Science Arts and Letters night is a yearly event which showcases the best of Community's art, science, English, and math departments. Each department contributes something- art students get a chance to show their pieces along with artist statements, FOS III debuts their soap projects, and the jazz band supplies the event with wonderful music and atmosphere. The night also serves as one of Community's biggest fundraisers- artwork, soap, and Community's literary magazine, Freeverse, are displayed and available for purchase.
While the evening is one of cheerful spirits and school pride, there was a more serious undertone to the event this year. It is crucial that our school project an especially good image, as Community High School has been subject to recent scrutinization by the AAPS School Board. One of the proposed budget cuts for future years is the idea of cutting Community High School completely, along with fellow high school Roberto Clemente.
Can Science Arts and Letters night save CHS? "No, that alone won't help save it. Not alone," said head of the art department, Steve Coron. "But these are the kind of things we need to do, that our students need to do, to let the community know what we do here. And we do great things here. But if we just do them in our studio, say just for the visual arts, and we just hide it away and we don't share it with the community, then they're not gonna know what we do."
Some highlights included the life drawings done by the Advanced Art, FOS III's soap displays, and a new addition, a collaboration between the poetry club and the Advanced Photo. The jazz band also drew its fair share of fans who were eager to hear them perform.
Whether students were showing pieces or not, many came, bringing parents, friends, and neighbors along with them. By showing the community just why the school is so special and talented, CHS is making a stand against budget cuts. In the words of Steve Coron, "These [events] are the kind of things we need to do, because our name implies 'community.' It's our identity, so we need to do it."