Skyline Rowers Compete at the Head Of The Charles Regatta
Oct. 20 on the Charles River in Cambridge, Mass. was an exciting and windy day – especially for Skyline High School. Rowers Lindsay Davis-Brady and Ella Bourland, a Community High student, snagged sixth place out of thirty other competitors in the "women's youth doubles" event at the Head Of The Charles Regatta.
Their blue, black, and white striped sculling oars propelled them through a six kilometer course, scoring them a time of 21:06.88.
Participating in this regatta is no small feat. The Head Of The Charles is the biggest two-day regatta in the world. Each year, around 300,000 spectators come to watch. And this year, there were about 55 events. The athletes that competed were in high school, college, or older.
Davis-Brady and Bourland both started rowing the first semester of their freshman year; now they are both seniors.  So far, they have been successful as a pair. Last year they began prioritizing rowing together as a double, and got first at the scholastic nationals. "We love rowing together," Bourland said.
The path of the race was not easy and straightforward. The Charles River is curvy, and that makes it difficult for rowers. "Your line [the path you take through the river] would make or break your race," Bourland explained. On top of that, because the start of the race was located the basin of an ocean, weather conditions were windy. "There'd be gusts of wind that would throw us off, but we worked through it," Bourland said. Also, instead of racing with a tail wind, which helps the boat glide through the water, they raced with a head wind. This means that the wind pushed in the opposite direction they were trying to travel.
The annual regatta's enormity and popularity makes it hard to even get a chance to participate in it.  People like Bourland and Davis-Brady who have never rowed in the Head Of The Charles Regatta must enter their name into a lottery, and are randomly chosen to participate. So, Davis-Brady and Bourland entered into the lottery earlier this year, hoping to get a spot.
In September, it was announced that Bourland and Davis-Brady were chosen to be a part of the big regatta. Kenneth Debacker and Samuel Ellison from Skyline were also chosen to compete in the regatta. And Quentin Faro, also a student at Community  attended as an alternate for their team. The Skyline men's race results were also impressive. Debacker and Ellison received sixth place out of 38 other doubles.
Because Davis-Brady and Bourland had never competed in the Head Of The Charles, they aspired to perform well. "Our personal goal was that we wanted to get tenth or below," Bourland said.
About the Contributor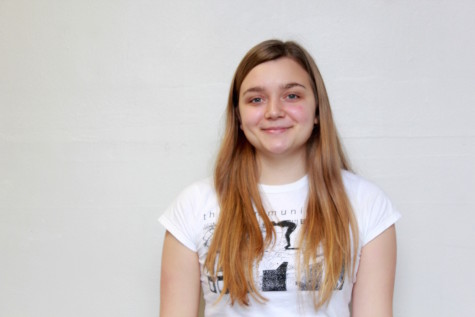 Sophia Werthmann, Editor-in-Chief
This will be Sophia's third year on staff. Her favorite things include 80 degree weather, acting, playing piano and bulletproof coffee (coffee, coconut oil, butter).