2 Chainz Tickets On Sale in Ann Arbor
On April 12, the soft-sounding voices of The University of Michigan's Glee Club will take the stage at Hill Auditorium in Ann Arbor. Michigan's Glee Club will be performing its 154th annual concert, whose theme this year is "Songs of Innocence and Experience."
Now, Hill Auditorium boasts a wide range of musical genres.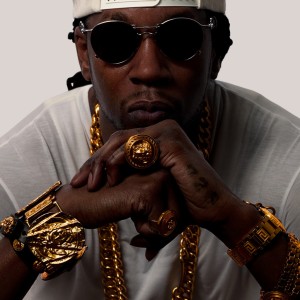 2 Chainz, named "Hip-Hop's Rising Star" by the New York Times, is known for incredibly catchy hooks and volume-cranked songs that appeal to a crowd of hip-hop listeners ranging from new-day, catchy-pop-rap fans to those who digest every lyric and appreciate an artist's ability to adapt to an old-school drum beat.
2 Chainz will perform at Hill Auditorium on April 10.
Lyrics such as "I'm so high…attic. I'm so high like an addict!" have been blasted in teenage cars for months, and they will finally come to Ann Arbor this April.
Tickets go on sale Thursday, March 27th: 12 Noon at the Michigan Union Ticket Office, and 2:00 PM online. Tickets are likely to sell out in days.
Tickets can be purchased at michiganmusicmatters.com/TIX/
Prices
• Balcony: $20
• Mezzanine: $29.50
• Main Floor: $44.50
• Main Floor Premium [first couple of rows]: $49.50
• Pit: $54.50
• VIP: $69.50
University of Michigan students receive a $10 discount (must show M-Card)