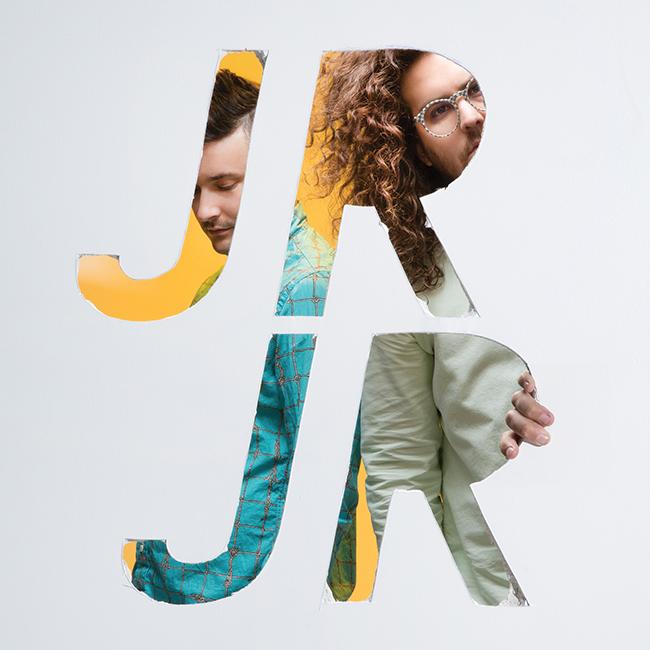 Travis Shinn
Formerly known as Dale Earnhardt JR JR, Detroit based duo JR JR, comprised of Joshua Epstein and Daniel Zott, are at it again with their new self-titled album, "JR JR." Their music is described by Spotify as a mix of "indie pop, folk and electronic elements into one breezy package." Their music is unique and different compared to the mainstream artists you hear on 98.7 everyday while driving to school.
Their latest album, "JR JR," released on Sept. 25, 2015, has been a huge success. Two of their most popular songs on the new album were released early. "James Dean" has been out since 2014 and their single "Gone" was released earlier this year. Both have hit over 4,000,000 plays on Spotify alone. As far as their other songs go, they have all been successful. The tracklist is as follows: "As Time Goes," "Gone," "Caroline," "In The Middle," "For My Brother," "Philip the Engineer," "Hypothetical," "James Dean," "In My Mind (Summertime)," "Break My Fall," "Electrical Energy" and "Listening to Outkast, June 23, 2014."
JR JR also has two other studio albums: "It's A Corporate World" (2011) and "The Speed of Things" (2013), along with one EP, "Horse Power," song remixes and singles. Some of my favorite songs from other albums include "Nothing But Our Love," "An Ugly Person On A Movie Screen" and "War Zone."
This album far surpassed my expectations. All the songs have a great beat and a message that says something very different in every song. I appreciate the album because it's easy to differentiate each song from one another through the lyrics and the beat. This, in my opinion, is the most important quality in an album. It can be easy to have songs that all sound the same and are hard to tell apart from each other.
I'm normally not one to like all the songs on any album, but this one comes close to a perfect 12/12. My all time top three would be "Hypothetical," "Electrical Energy" and "Listening to Outkast, June 23, 2013." The only song that I think is subpar to the rest of the album is "Philip the Engineer."
Besides recording music, JR JR, is also currently on tour. (Check it out here: http://www.jrjrmusic.com/tour). They started their tour on Sept. 9, 2015 in St. Paul, Minnesota and end on Nov. 14, 2015 in Chicago, Illinois. Just before they end, they will be coming back to their hometown right here in Michigan! They will be performing on Nov. 13, 2015 in Detroit at the Royal Oak Music Theatre.
With over 1,000,000 monthly listeners on Spotify, indie-pop vibe and unique sound, JR JR, is definetly an artist to lookout for.