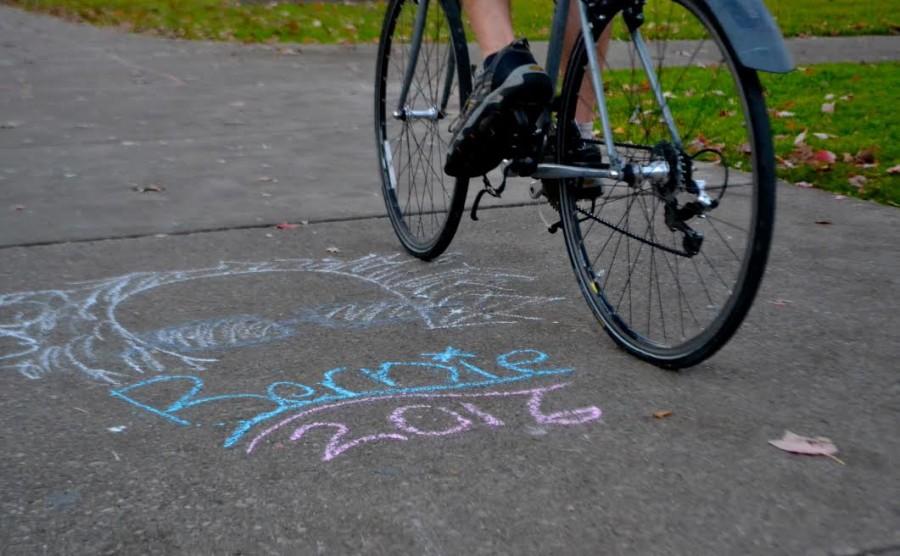 On Nov. 4, 2015, around 4:30 p.m., the Ann Arbor High Schoolers for Bernie group gathered for their weekly Wednesday meeting. Normally they discuss upcoming events such as canvassing for Bernie Sanders, or debrief after a flyering session— but Nov. 4 was no ordinary meeting.
This time, instead of just discussing upcoming Bernie events, the group had a different plan in mind. The organization decided to walk around the streets of downtown Ann Arbor and chalk the streets with Bernie pictures and policies. While doing so, they went to multiple locations including E Liberty St, S 5th Ave and The Diag. The group wrote out quotes like "Save the Working Class" and "$15 Minimum Wage."
Ultimately, Ann Arbor High Schoolers for Bernie definitely got the word out about Sanders, and painted the town red, white, and blue.
If you would like to be connected, involved, or have any interest in the organization you can find them on their facebook page at: https://www.facebook.com/a2hs4bernie/?fref=ts.