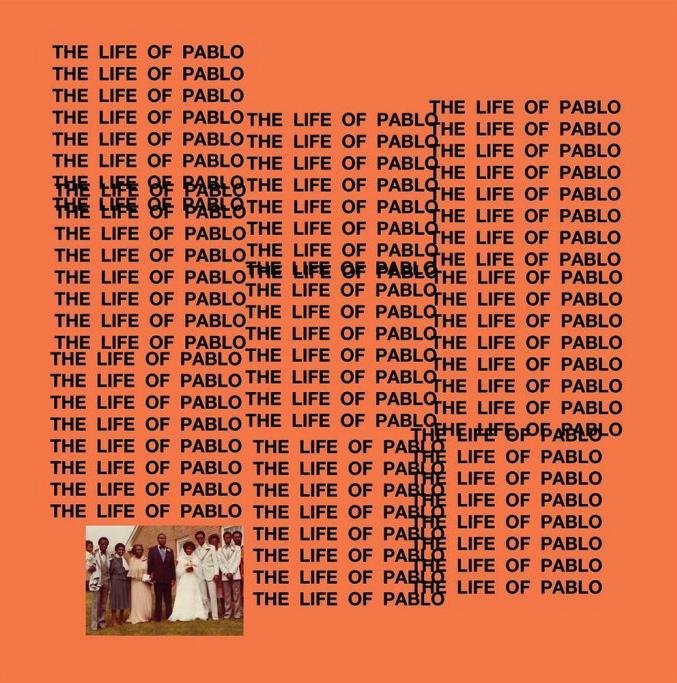 "The Life of Pablo" is currently available on iTunes, Spotify and Tidal.
In this day and age, Kanye West is considered one of the most controversial, polarizing and popular musical artists. He broke out in 2004 with his debut album, "The College Dropout," a project with a distinct sound and a very classic production. He continued to do the same one year later with his second album, "Late Registration." As time went on, Kanye continued to progress his sound as electronically produced music became more popular. He has continued to amend the sound of his music and vocals constantly, making it extremely unpredictable what he would sound like in future albums.
This angered lots of day-one fans of him when he dropped his 2013 album, "Yeezus." With that album, he abandoned any Ye-isms that he had been known for previously. The album was grimy, loud, unconventional-sounding (many made comparisons to the experimental rap group Death Grips) and featured Kanye at his angriest. His day-one fans claimed they missed the old Kanye, as he states on a track, where he wasn't screaming so much over music that wasn't so noisy and grungy. Given his pattern of constantly changing and reinventing his sound, it was possible that he would go in the direction of catering to his old fans.
However, that isn't something Kanye would do. He isn't one to go in that boring, uninspired direction. "The Life of Pablo" may be the most untidy, or at least the most rushed project of his thus far. Its title was changed several times right before its release; it was initially called "So Help Me God," then changed randomly to "Swish" in May of last year. "Swish" stuck for around eight months, and then West changed it again in January to "Waves." Within days of its supposed Feb. 12 release, he changed it once again to "The Life of Pablo," along with the track listing several times. He ended up not even releasing it on the 12th, but rather on Valentine's Day incredibly early in the morning. The timing of the album shows in a few abrupt, questionable beat changes, like in the last 45 seconds of "Father Stretch My Hands Pt. 2" where three whole beats are switched up.
That being said, it's my firm belief that West will never be a bad musician. He is one of the only rappers out there who consistently produces all of his own music, which is just a testament to how dedicated and gifted he is. "Pablo" features a wide array of beats, from the tracks produced by synthetic instruments with a hard, heavy-hitting bass, such as "Waves" and "Freestyle 4," to the tracks made up of acoustic pianos and strings such as "No More Parties in LA" and "30 Hours." Ye rarely stretches just one sample of a beat, but rather exploits each one by throwing in contrasting beat changes and constantly evolving them. "Highlights," featuring the wild and eccentric Young Thug, is the best example, a song with so many small shifts in instruments throughout that it doesn't end sounding like the same song it began as.
Chance the Rapper, who has an incredible feature once given the spotlight on the opening track, "Ultralight Beam," also has production credits on the album. The night before its release, he saw potential in a track entitled "Waves" that was not supposed to make the final listing, but he halted all other production and delayed the release by two days to recreate and perfect it. The original version of the song has leaked since, and it sounds worse than any other song on the listing. After his fixups, it's now one of the most beautiful and energetic ones, with the repetition of the screamed vocals "turn me up!" from "Fantastic Freaks at the Dixie" and high-pitched vocals that serve as the constant beat for the song. Chris Brown, who usually is not that impressive as an artist, features on the song and actually fits in quite well. His soulful vocals compliment the adrenaline-fueled instrumental. This shows how Ye can make bad artists good if he wants to; he doesn't necessarily choose his features based on their overall quality, but based on how much they fit into his vision.
Speaking of the features, that list is as long as ever: besides the aforementioned Young Thug, Chance the Rapper and Chris Brown, West steals Kid Cudi, The-Dream, The Weeknd, Rihanna, Ty Dolla $ign, Frank Ocean, Kendrick Lamar and Desiigner. I swore Desiigner's verse on "Father Stretch My Hands Pt. 2" was meant for trap-star Future, until I realized Kanye actually borrowed the beat and hook from Designer's own song "Panda." This ode to the white BMW X6, which "looks like a panda," has gone viral on iTunes and gotten over a million downloads. Anyways, a majority of that list is surprising considering how he has no history of working with most of them, but he finds a comfy and necessary place for every single one of them. I do wish Young Thug had a bit more to do on "Highlights," though. Desiigner makes for a good suspected Future replacement as well. He may have even been better for the track than Future, hence why Kanye has signed him on for the future. We will be seeing a lot more of him soon.
As far as the best and worst songs on the album, there is not a single genuinely bad song to be found. The weakest tracks are "Feedback," which has clever, snappy lyrics but a beat that isn't nearly on-par and "Facts," a.k.a. the Nike diss track. The recent new instrumental for it definitely gives it a boost, but it remains one of the worst-written songs in Ye's career. The best are "Ultralight Beam," "Father Stretch My Hands," "Highlights," "Freestyle 4," "Waves," "30 Hours," "Fade"… well, they're all at least good. If "808s & Heartbreak" was the saddest Kanye album and "Yeezus" was the angriest, then I'm not quite sure where "The Life of Pablo" fits in. It certainly has some layer of sadness and complicatedness which is only made more so by how he has recently announced himself being $53 million in personal debt, and he is angrier than usual. On "Pablo," he talks more smack about other famous people he has beef with than ever before. It's its own thing, and that's the only thing I could have asked for from a new Kanye album.