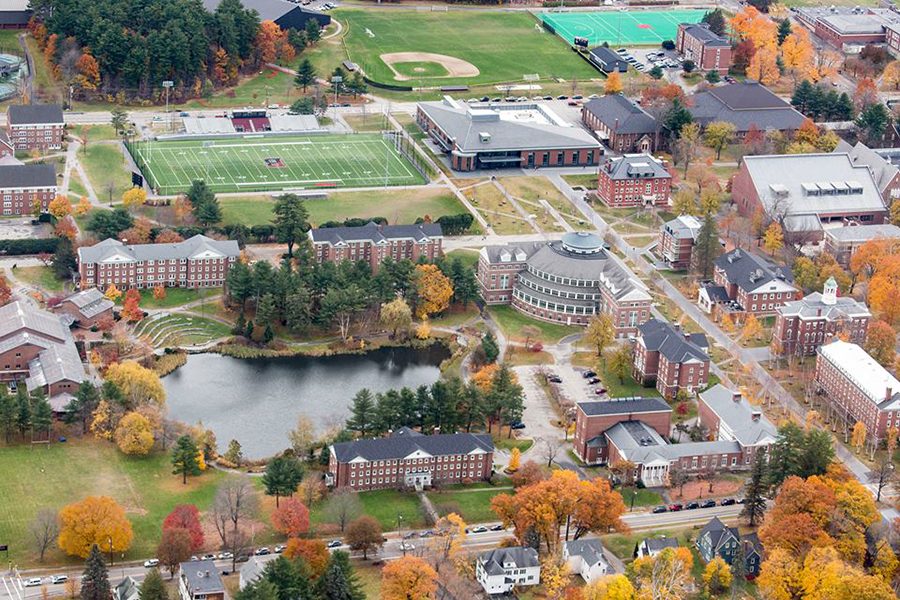 Josh Kuckens
Matthew Williams, Admissions Counselor and Michigan Representative for Bates College, feels that the best thing about Bates is the students. "I love the students," he said. "My favorite part is walking around and just seeing people smile at me… or walking into the dining hall and being able to sit down with students I don't know and just talking about their experience."
Williams thinks it is the community at Bates that makes it a unique place. Everyone was warm, welcoming and very considerate when he first arrived on campus. "I was offered the job and had four days to get there with no apartment, no furniture, no nothing," he said, "and, in four days, they got me an apartment, flew me out there, and when I walked into my office they had couches, they had tables, they had dishes and a blow up mattress for me to sleep on." The people at Bates made him feel comfortable and a part of the college from the beginning.
Bates is a test optional school and according to Williams, it makes no difference to the Admissions Committee whether you submit test scores or not. "For our accepted students," he said, "it is split 50-50 and so 50 percent of our students submit SAT or ACT scores and 50 percent don't. We are not going to judge you and we're not going to question why you didn't submit them."
Bates College, located in Lewiston Maine, visited Community High School on Oct. 14, 2016.
Programs Offered:
36 majors
25 minors
Tuition:
$66,550 (includes room, board, fees, and books)
Total Enrolled:
2,000 students
Acceptance Rate:
22.6 percent
Student to Faculty Ratio:
10:1
SAT/ACT:
Test Optional School
SAT Critical Reading: 681
SAT Math: 684
SAT Writing: 678
ACT: 31
Type of School:
Private Liberal Arts
Division:
III
Financial Aid:
Gives over $32 million per year to about 50 percent of students
Other Information:
Mascot: Bobcat
Colors: Black and Garnet
Conference: New England Small College Athletic Conference