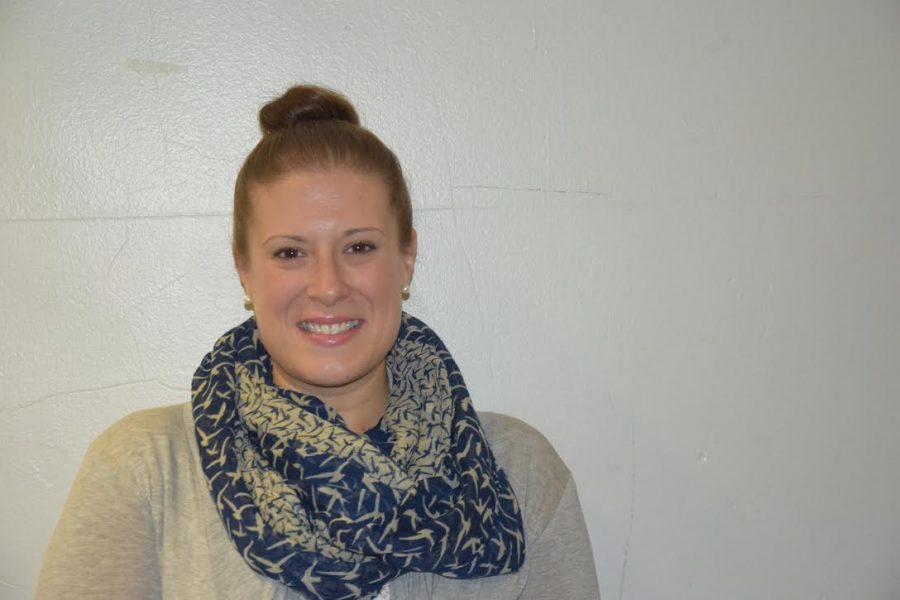 Lauren Opra has always been a helper.
She helped the Huron swim team defeat Pioneer her freshman year of high school. Opra had been swimming in her neighborhood pool since she was eight, and she joined the swim team her first year at Huron.
The meet was big for her as they had not beaten them in 20 years. The coach pumped them up, the team had become close and some of the neighborhood girls who had graduated made cards wishing them luck.
After their victory, the coach lettered them all freshman year.
And that was exciting for her.
She helped her neighbors by babysitting their children. When she was 12, she babysat a kid with special needs in the neighborhood.
She continued to work with people with disabilities, and majored in special education in college. Throughout the years, she has worked in many houses with many people who need Opra's help.
Nine years ago, Opra started nannying a boy with severe disabilities. The boy was nonverbal and could not perform many self care functions. Opra made sure he was happy and safe. She did what the family needed.
But Opra doesn't see him as much anymore. She is a student full time and a teaching assistant full time, so she doesn't have time to see the now 18 year old boy.
She wants to help everyone with counseling. She is currently a teaching assistant at Community and a student at Eastern working on her Masters in counseling.
She never had counselors in high school and wants to help people live their best lives and be the happiest and most fulfilled they can be.
And that's exciting for her.
Inside of Opra, there still lies her four year old self color coding worksheets and teaching her stuffed animals.