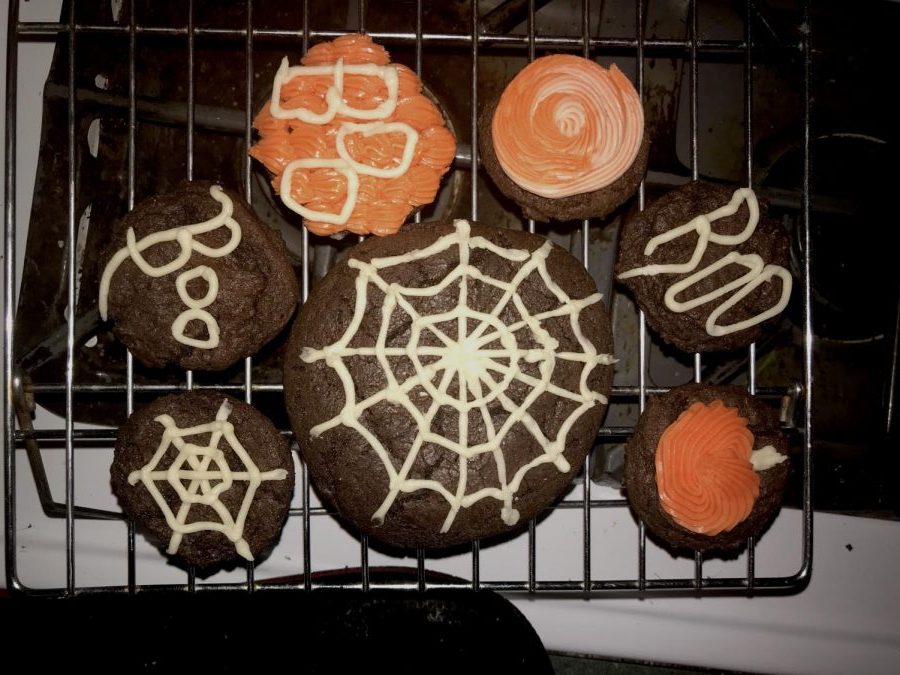 Ingredients
1 cup butter, softened
2 cups sugar
2 large eggs
2 teaspoons vanilla extract
2 ¼ cups all purpose flour
¾ cup cocoa powder
1 teaspoon baking soda
½ teaspoon salt
Directions
Preheat oven to 350°. In large bowl, cream butter and sugar until light and fluffy.
Add eggs and vanilla, beat well.
Combine flour, cocoa powder, baking soda, and salt in a separate bowl.
Gradually blend dry ingredients into wet ingredients.
Drop by teaspoonfuls onto a baking sheet.
Bake 8-9 minutes.
Decorate and enjoy!