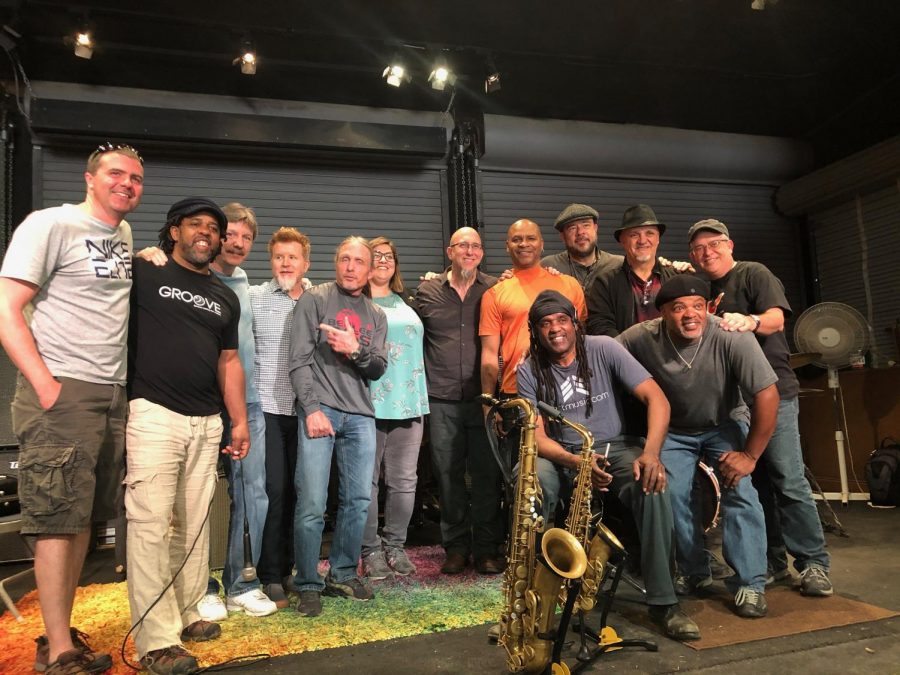 In April, about 60 of Community High's jazz students went to a camp in Tennessee run by a grammy award winning bassist named Victor Wooten and his world famous teachers.
Senior drummer Mason Cox knew he wanted to go when he saw Victor Wooten teach a jazz class at Community earlier in the year.
"I was just kind of amazed by all the knowledge bombs he was dropping," Cox says, "so I was like 'I need to experience this for more than just a couple hours,' so I should go."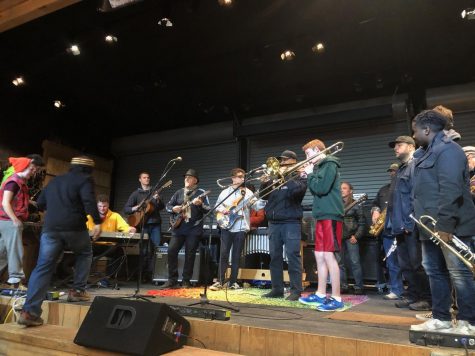 Freshman trumpet player Sela Gur-Arie didn't want to go at first because "it seemed like a lot, and I knew that all the kids in the higher jazz classes would be there, so I was very intimidated. I was like, 'Oh gosh, they're all gonna judge me,' but when I got there it wasn't as bad as I'd thought."
Senior guitarist Danny Freidband had been before, and although he got out of it more the first time, it was still a worthwhile experience.
"It's like spending four days with Beethoven or Mozart or something if you're a classical person," Freiband says. "We just spent four days playing with people who are the best musicians, some of them, in the world. You can't not grow right?"
Some of these professional musicians had advice for the students.
"Music is the only universal language," guitarist Frank Gambale says. "It can take you anywhere. Music is all over the planet."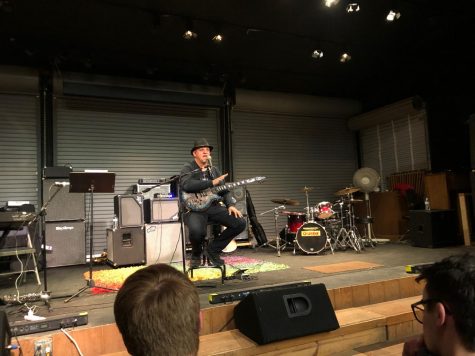 "None of you need permission to express yourselves," saxophonist Jeff Coffin says, "but you have to be willing to open up on stage. You have to be willing to give yourself."
As well as learning about being good musicians, the students learned about being good people.
"People always use to be like, to his mom, 'Your son just won best bass player!'" Freiband says, "and she wouldn't really care about that, and people would be like, 'How do you not care about this?' and she'd be like, "I don't care that he's a good musician, he ought to be a good musician for a the time he spends playing the bass, what matters is he's a good person.'"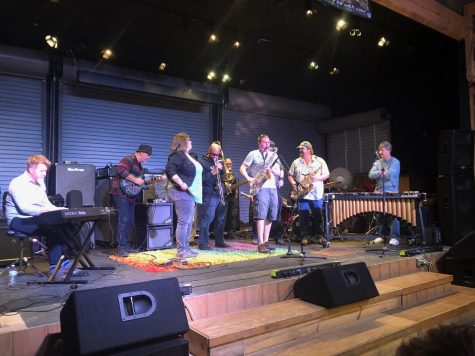 "I really got to learn more about who I am." Gur-Arie says, "I got to experiment with the way I improvise . . . how I find the music. Victor Wooten really explained how it's a place to experiment and become better as a musician and a person, so it really did not matter if you screwed or did bad or anything. Everyone was trying new things and I wasn't the only one who screwed up sometimes."