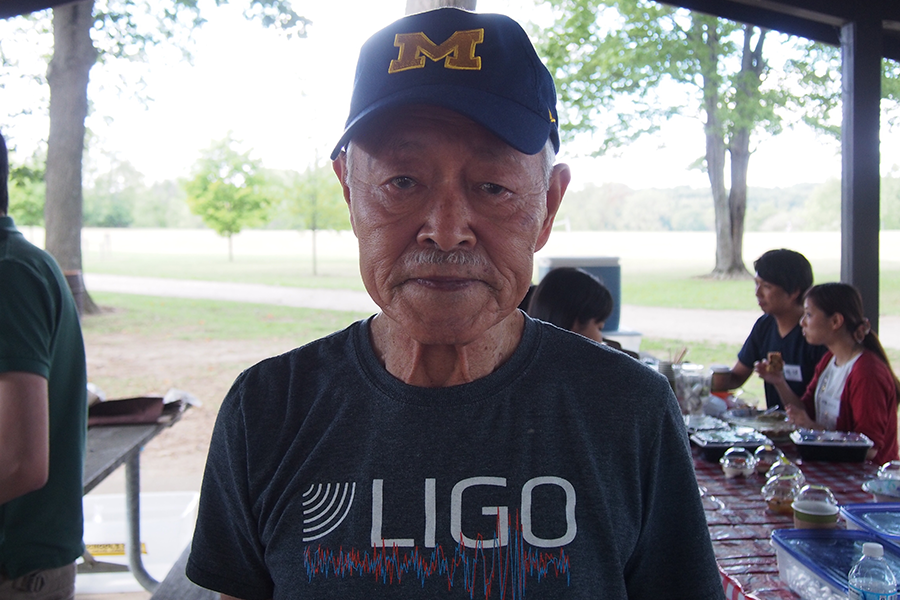 Mori Ono
"I just got bored living in Tokyo," Mahiro Takeuchi said. "I wanted to escape my previous life."
When his company pushed him to gain his Master of Business Administration (MBA) degree abroad, Takeuchi considered the eye-catching universities in London or on the West Coast. He ultimately chose the Midwest and the University of Michigan.
"I considered going to California but again, I'm not the person who can enjoy the West Coast sunshine," Takeuchi said. "I wanted to live in a more rural, not city area."
While Takeuchi might have left Tokyo, he did not leave behind the University of Tokyo. He is one of a dozen University of Tokyo alumni and their families gathering under a benign park shelter in the Kensington Metropark, 10,000 kilometers away from Tokyo. This is the barbecue of the Akamonkai of Michigan, just one of the many chapters of the University of Tokyo's alumni association scattered around the world.
After picking up the sizzling meat and the buffet of dishes, the attendees settled into the benches.
Each person provided a quick introduction to the group, starting with Koichi Inaba who organized the event. While their backgrounds — engineers, businesspeople and scientists — were across the board, the members found it easy to strike up conversations with each other.
"Japanese are willing to cooperate with each other, to communicate with each other, to help each other who are living in the United States," Inaba said. "We started with several people we already know, as a small group, but now we are kind of growing."
As evening encroached, the group restored the park shelter to what it had been four hours ago, making sure what was not discarded into the rusty trash drums of the park headed home in the back of a car. The group bowed in unison and strolled along the line of trees tracing towards the parking lot.