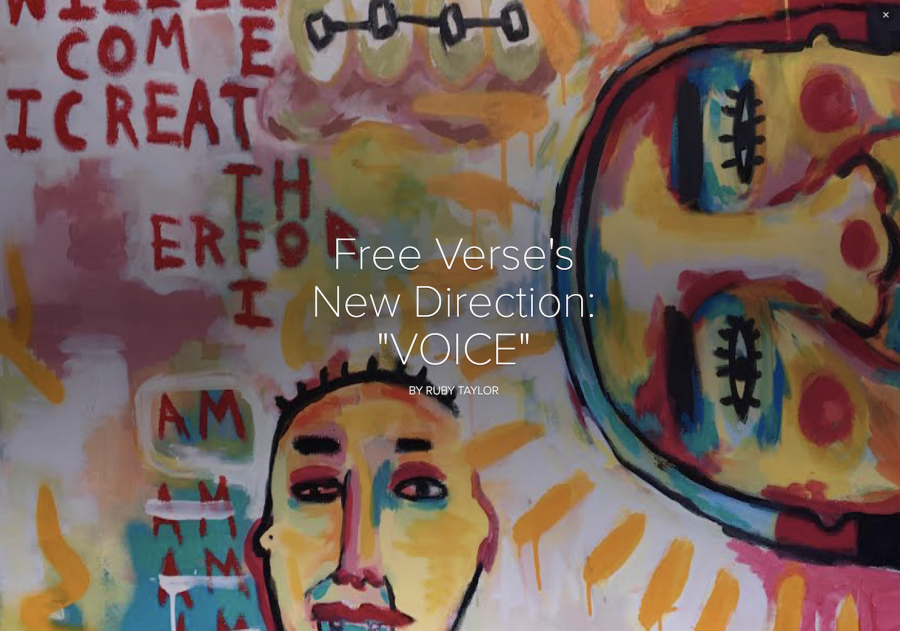 After 25 years of overseeing Community's "Free Verse" magazine, Judith Dewoskin stepped down and handed her position over to Robert Morgan and Ken McGraw a few years ago. After this hiatus, she decided to join the free verse team again, along with Tracy Anderson, to work toward a larger goal: they are publishing a book, "Voice."
"This is the natural outgrowth of 'Free Verse,'" Dewoskin said. She and the creative writing team are looking to expand the content of the book, from mainly poetry to a mixture of any style of creative writing, including essays, personal narratives, stories and of course, more poetry.
"There's something that feels permanent and real about a physical book," Dewoskin said, "it's the type of thing I'll carry with me and read whenever I have a little time. The idea of a book full of student writing is just beautiful."
While the publication will be advised by Community's creative writing team of teachers, it will be largely run by it's writers and student editors, Zoe Lubetkin and Andie Tappenden.
"I was really into creative writing and slam poetry last year, so when I heard that 'Voice' needed an editor I thought it'd be a good position to have," Tappenden said. "I've never edited 'Free Verse' before so I don't know what the process is like yet, but Zoe and I will both be new to it and I think we'll learn a lot. It's just something that I'm really interested in and passionate about, and I'm excited to make it great."
Community students, including Chava Makman-Levinson, are excited to read and maybe even contribute to "Voice." "I think it'd be a really cool opportunity to have my own writing published. That seems like a really good way to get your writing out there, especially for people who aren't in creative writing or journalism and don't have a lot of places to share their stuff. It also seems like a nice platform to see what your fellow students are writing."
In the past, "Free Verse" has taken work mostly from creative writing students, but as "Voice" becomes a larger publication, the team is hoping to get submissions from as many Community students as possible. Students can submit any work through a simple google docs survey, which is attached below.