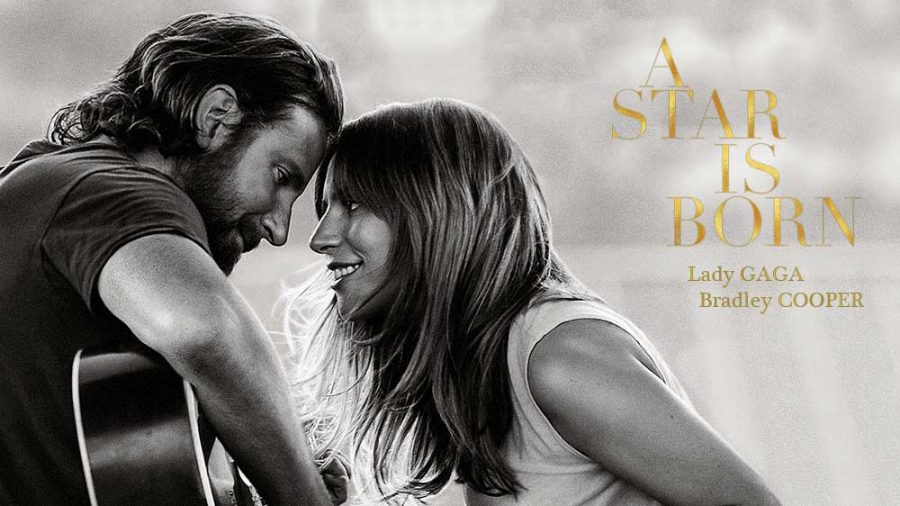 "A Star is Born," is a film directed by Bradley Cooper, which came out in theaters on Oct. 5, 2018. The film illustrates the ups and downs of being in the music industry. Fame is something people always find to be exciting, but drugs and alcohol become a dependency to some.
Bradley Cooper not only directs this movie, but also stars as the main character: Jackson Maine. Maine is an extremely famous singer who helps Ally, played by Stefani Joanne Angelina Germanotta, most commonly known by her stage name Lady Gaga, becomes famous while he is on the road for his big tour. He is an alcoholic and a drug addict who spends most of his time partying, if not traveling to the next venue. Ally, a struggling artist, meets Maine by chance, they click right away.
Maine has tumbled into a drag bar at the beginning of the film and sees Ally, sticking out from the rest. Throughout the movie Maine and Ally show art through music that really hits the audience with their emotions that connect to the songs.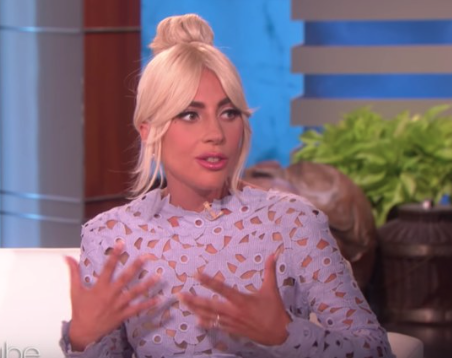 "[Throughout the movie] you see this sweat you see this grit you see the veins and to me that's what is so masterful about how he directed this film is that as a performer in music myself I felt like I was really there with him" -Gaga
Once the bar was closing and Maine had begged Ally to get a drink with him after her performance, he was asked to sing a song for one of the drag queens as he waited for her to clean up.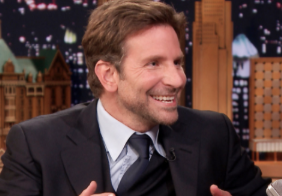 "[As the character I was portraying] I had only at that point been used to singing in front of people and there were three people in a drag bar and I remember we did the first couple takes and then she came up to me and whispered in my ear and said 'you know you have to say the words, you know the story' and that's the take that's in the movie." -Cooper
The music that was made for the movie was produced by Lukas Nelson, the son of Willie Nelson. He leads the band known as Promise of the Real, and is following his father's footsteps into films. He is found in the film as a backup to Gaga and Cooper while they sang his songs.
The most famous song in the film was "Shallow," which is now gaining popularity outside of theaters as well.
This movie made me shed tears all through the film and I was really struck by all the things that go on when you're famous. Staying up all night, having to travel everyday and perform every night just seemed like an amazing experience in my head before I watched this movie. Now when I think about becoming famous I recognize both the good and the bad of the popularity. "A Star is Born" shows the correct representation of being famous and I am able to sympathize for those I look up to.
This movie has been made many times, twisting the story a little bit more every time it's created.
All versions: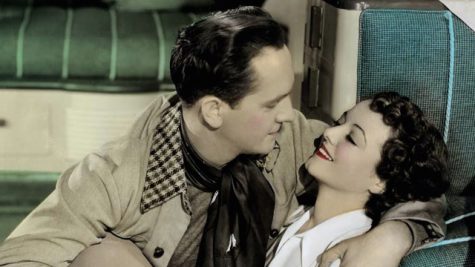 1937: directed by William A. Wellman, starring Fredric March and Janet Gaynor.
A young actress arrives in Hollywood with hopes of becoming famous, and meets Norman Maine. After adopting the stage name Vicki Lester, she co-stars with Maine in a major motion picture. As Lester's fame begins to grow, Maine's begins to fades leading him into alcoholism. Making Lester chose between fame or taking care of Maine.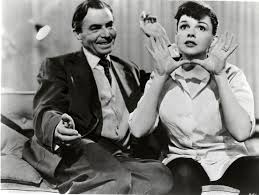 1954: directed by George Cukor, starring James Mason and Esther Blodgett.
The Hollywood Norman Maine is a celebrity, but when he meets aspiring actress Esther Blodgett, he is inspired to help her. Soon Maine finds a way to get Blodgett into a musical with him and her career takes off. But, as her's takes off, Maine continues to decline.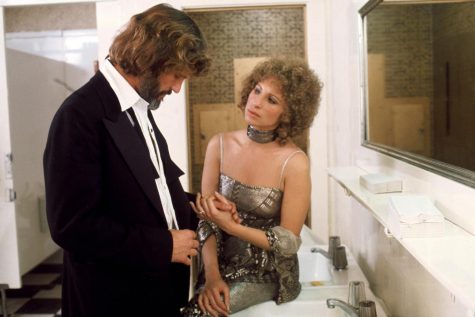 1976: directed by Frank Pierson, starring Kris Kristofferson and Barbra Streisand.
A rock star on the decline, John Howard has given into the use of both drugs and excessive drinking. After walking into a random club, Howard is able to watch singer, Esther Hoffman perform. The two begin dating, and John allows Hoffman to take the spotlight during his concerts. As Hoffman's fame increases immensely, Howard's keeps going downhill.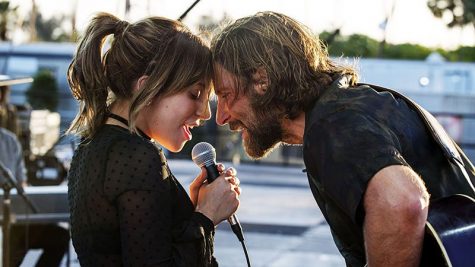 2018: directed by Bradley Cooper, starring Bradley Cooper and Lady Gaga.
Musician, Jackson Maine discovers a struggling artist named Ally. She has just about given up on the idea of becoming a singer until Maine invites her to a show and forces her into the spotlight. As Ally's career takes off, Maine continues to have problems with alcohol and drugs and also continues an ongoing battle with his own mentality and self.