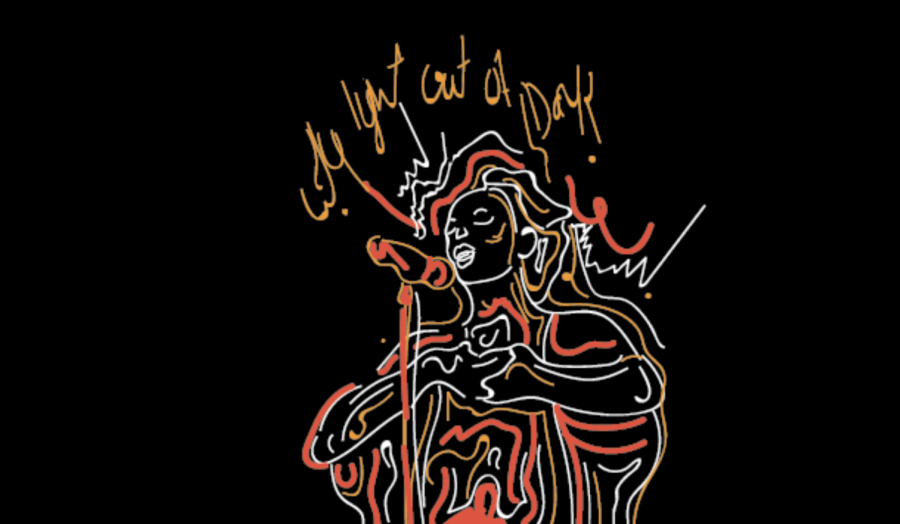 On Friday, Nov. 30, poets, peers, and parents gathered in the B-Side of the Neutral Zone for the Ann Arbor City Poetry Slam. Pioneer, Ypsilanti and Community High Schools hosted preliminary slams, and seven poets from each slam went to this final round, with the exception of Community – eight poets from Community competed due to a three-way tie for first. The top six poets would go on to become part of the city team.
It took a while to get started. In typical poetry slam fashion, the first person to take the stage was almost 30 minutes past starting time. Announcements were made by Molly Raynor, and she introduced Alex Kime as the MC for the night. The crowd was then given a "sacrificial poet," to warm up the crowd. And then the real event commenced.
Nicole Tooley from Community was the first poet to read. She read a poem about pickles, which came to her right before she went to bed. "I think it was the day after we were working on Voice," she explained, "and I don't remember if it was Tracy or Judith, and they asked do you want an old pickle or a new pickle?"
From there, the rest followed. Another Community poet, Andie Tappenden, was the 8th poetry to read. She read a poem from the preliminary round about Persephone.
Nineteen poets in total read in the first round. Thea Rowe from Community was the third to last to read, at seventeen.
There was a short intermission while the five judges deliberated. When the judges came back, audience members sat back in their chairs, and poets all huddled on stage, the results were announced. Nine poets were moving on to the final round, two of them from Community: Andie Tappenden and Thea Rowe.
The poets read in reverse order from the first round, so Thea read first, talking about her 18th birthday and growing up.
It was well past 8:00, which was when the slam was scheduled to end, when Andie Tappenden read, talking about winter.
After all nine poets had read, the results were announced. Andie Tappenden and Thea Rowe joined four other poets to become the Ann Arbor city slam team, in third and fifth place, respectively.
Catch Andie Tappenden, Thea Rowe, and other Community poets at Poetry Night on Dec. 15 at Lydia Mendolssohn Theatre.