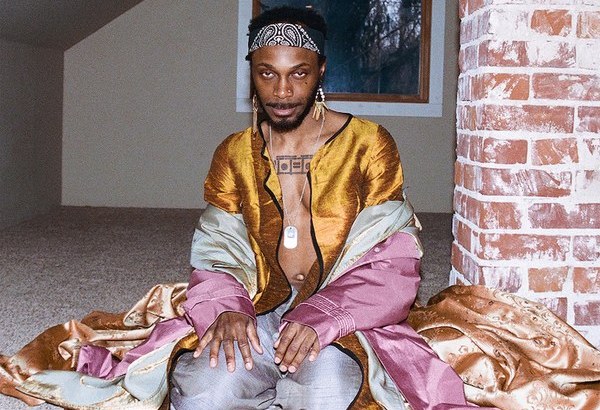 Putting forward his entire, unfiltered self, 29-year-old rapper and producer JPEGMAFIA combines lush samples, off kilter song structure, and controversial lyrical themes into 18 tracks of experimental hip-hop brilliance. On Sept. 13, the Baltimore-repping artist, also known as Peggy, dropped "All My Heroes Are Cornballs," the rapper's third studio album.
JPEG's previous project, "Veteran," gained him a decent amount of popularity due to its widespread positive reception. How would Peggy approach his next album stylistically, knowing he was now reaching a broader audience? In one of his videos on YouTube—a part of a greater series previewing his new project—, he touches on this topic:
"The first time I ever took the cuffs off and made the album that was just me was 'Veteran,' and it gave me the most success I've ever had. [On 'All My Heroes . . .'], I just doubled down on that. Like, let me just go in harder. Also, a lot of the album is just more about me."
This raw mindset presents itself instantly on the record's first track, "Jesus Forgive Me, I Am A Thot"—be sure to expect edgy and outlandish song titles throughout the project. The song opens with a chaotic ten seconds of what sounds like a crowd of people. There is a cut, and suddenly, we are met with a big ethereal-sounding piano instrumental. The beat features sparingly used acoustic drums and carefully placed audio samples and adlibs that add a subtle texture to the track. This technique is prevalent throughout the album and is a signature part of JPEG's style. Also a Peggyism, is the use of aggressive, bass-heavy breaks, that are seen at the end of each verse on the song. The lyrics contain overarching themes of religion and oversexualization in the modern world.
On the album's third track, "Beta Male Strategies," we see a soft, smooth instrumental with a vocal sample layered over top. The drums come in, and JPEG raps about how people use social media and internet anonymity as a platform to put down others. The verse ends, and the beat makes a fluid switch into a hazy, static-sounding melody, preserving the soft atmosphere from before. Peggy then takes the next few bars to expose the true nature of these "keyboard warriors," labeling them as timid and fragile. As the title of the track describes them, they are "beta males."
"Free the Frail," the thirteenth track on the album, is a necessary break from JPEG's gritty and industrial side, featuring more of an emotional and vulnerable tone. The song kicks off lightly with a soft guitar, backed by a thin, space-like synth. A thick bass and some drums plunge you into the thick of the track, as Peggy speaks on what it's like being an artist that blew up overnight. He wants to meet the high expectations set by "Veteran," but knows that what is most important is preserving his artistic style and putting out his best work.
"All My Heroes Are Cornballs" was an important release for JPEG. It succeeded in further defining his unique sound and cementing his place in hip-hop. Hopefully, Peggy can continue to push the boundaries of modern music production and maybe even collaborate with bigger artists, especially now that his name is better known. With three solid studio albums now under his belt, JPEGMAFIA will definitely be an artist to look out for in 2019.