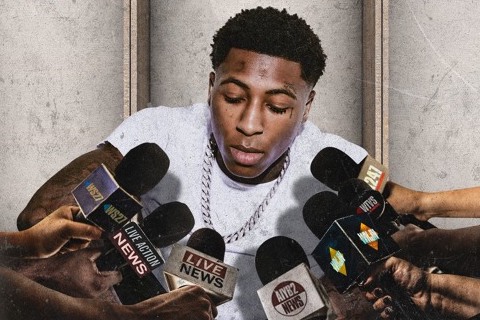 YoungBoy Never Broke Again's AI YoungBoy 2 is the latest album from the Baton Rouge native. After almost a year long break, YoungBoy delivers an exciting new addition to his discography. YoungBoy looks to repeat the success of the original AI YoungBoy, his breakout album, containing hit record "No Smoke". Aided by songs like "Make No Sense," YoungBoy looks to continue his coveted discography. 
"Make No Sense" is a classic YoungBoy song. The strong bass line provided by clapping drums and highlighted by a piano riff coupled with the songs fast tempo make it relatively formulaic for YoungBoy. The bragging and gun toting is apparent,  but he also touches on his role as the "home-town hero" of Baton Rouge. 
Overall, the song is very typical for YoungBoy, as he doesn't typically branch out or try new things. That's not necessarily a bad thing as fans expect AI YoungBoy 2 to sound similar to AI YoungBoy. Hopefully the young rapper will have songs like "Make No Sense" that have and will continue to hook listeners.