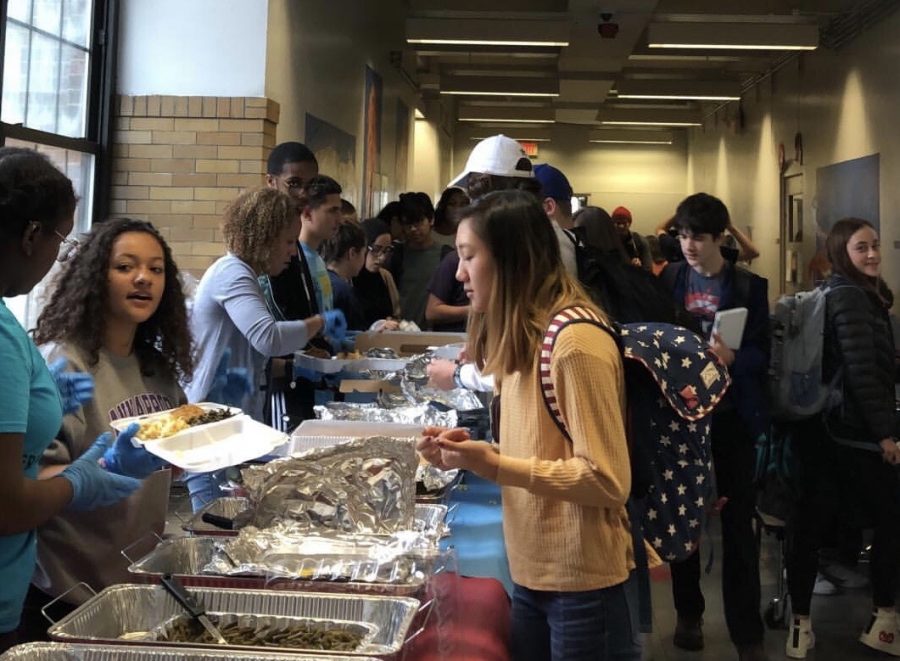 Soul Food Wednesday is a Black Student Union (BSU) tradition that began a while ago to help kids of color at CHS feel more represented and help other students who aren't kids of color learn more about African American history and culture, as well as to fundraise.
"This year, Soul Food Wednesday was supposed to be on Nov. 11 but because of the snow day, students were unable to go out and get what they needed to make the dish assigned to them," Sophia Scarnecchia said. " Now Soul Food Wednesday is on Dec. 11th to give BSU more time to prepare."  
This year, BSU is offering mac and cheese, corn bread, rolls, greens, green beans, potato salad, fried chicken and sweet potatoes. Additionally, there's brownies or cupcakes. BSUwants there to be a wide selection of food that everyone can eat, like BBQ tofu and vegan mac and cheese.
The money that BSU makes from Soul Food Wednesday funds field trips where the group can learn more about African American culture and history. Last year, they went to the African American history museum in Detroit, and the year before that they went to the Detroit Institute of Arts (DIA) to visit the African American history exhibit.