"Streams of Thought, Vol. 3: Cane & Able" by Black Thought
On Oct. 16, 2020, Philadelphia rapper, Black Thought, released his debut studio album, "Streams of Thought, Vol. 3: Cane and Able." The star-studded tracklist of 13 songs featured the likes of Pusha T, Killer Mike, and Schoolboy Q; all of which bring their A-game. 
In particular, the hard-hitting boom-bap track of "Good Morning" brings light to Killer Mike's gripping flow in a powerful way. Spitting, "And I'm gonna go to Ghana to reclaim my name / Why these chump rappers rap about the sh*t they cop?" Killer Mike touches on the superficial and distracted nature of the rap game. The energetic ending bars from Mike truly bring the track full circle. 
A similar presence is felt in the track "Steak Um" where Black Thought demonstrates his well-known dominant lyrical prowess — despite an uncharacteristic beat from producer Sean C. This is a song that, once again, steals the spotlight from the feature. On this track, Schoolboy Q flexed his pen game with the double entendre, "Die young, I keep peace to shoot / We all knew this sixteen's the truth." Sixteen potentially meaning both a 16 bar verse and 16/50 caliber armament.
However, with the occasional out of place moments felt in tracks such as "Nature of the Beast," Black Thought seems to have let off the gas at the halfway point of the album. 
All in all, the lyrical excellence that we have come to expect from Black Thought is a solid addition to the "Streams of Thought" collection.
Leave a Comment
About the Contributor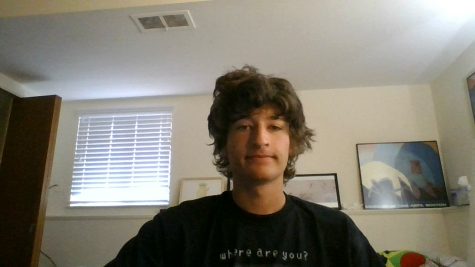 Sam Berkooz, Journalist
Sam Berkooz is a senior in his second semester on staff. When he's not playing tennis or practicing the violin, he enjoys cooking with his family. Sam loves the rain and listening to music on walks around his neighborhood. He is so grateful for another chance to work on The Communicator and looks forward to whatever the new year brings.