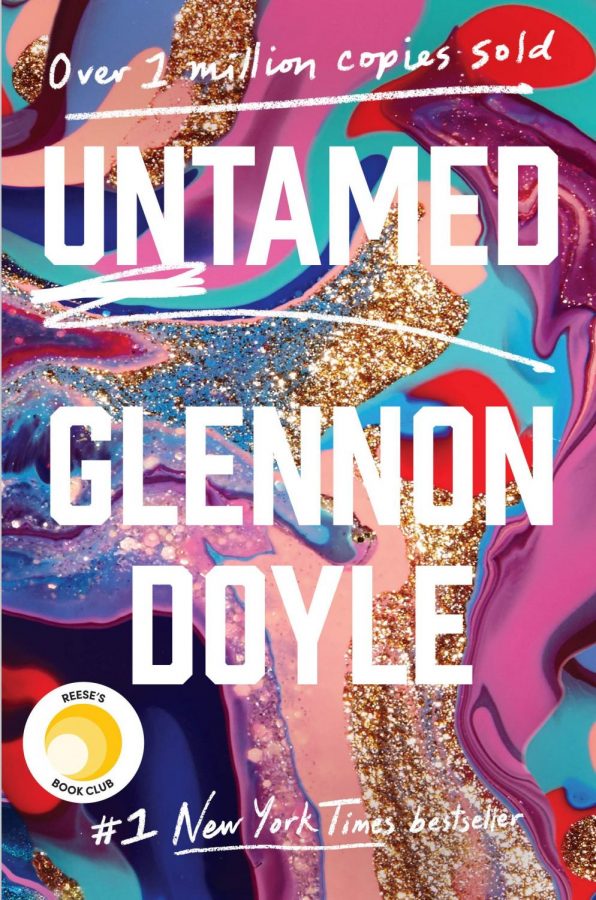 Reflection sunk in as 2020 ended, and I was left with a year I could either fall into blindly or let my new organization habits arise. Be- ing in my room regularly challenged me to get lost in my thoughts and be honest with myself about my numbness. A close friend of mine that moved to California this school year contacted me and asked if we could create a "book club" where we read the books we either said we would get around to or have heard about.
"Untamed" by Glennon Doyle set the bar high for the rest of the books on our list. The book begins with a story about a caged animal: a cheetah in the zoo, living for entertainment. Doyle compared herself to this caged animal that is finally free of the chains and blockades holding her back.
Filled with short anecdotes that connect altogether powerfully, "Untamed" is a memoir that can't be read just once. Giving me the tough love that I didn't think I needed, this book has changed my life for the better. For all ages, the book spoke in blunt terms, not shying away from the awkwardness, fear, embarrassment and despair. I read Doyle's words and thought to myself, "I can do this."
Doyle lives by her Knowing.
"I can know things down on this level that I can't on the chaotic surface," Doyle said. "Down here, when I pose a question about my life — in words or abstract images — I sense a nudge. The nudge guides me toward the next precise thing, and then when I silently acknowledge the nudge — it fills me. The Knowing feels like warm liquid filling my veins and solidifying just enough to make me feel steady, certain."
These words changed my indecisive mind. I have all the answers to my life. I get lost in trying to find the answers to my life through others — continuously asking for the reassurance that I don't need. I have all the answers.
This theme of one's Knowing pops up in the majority of Doyle's chapters as she finally embraces the unconscious thoughts that aren't always the best for the people around her, but they are the right answers for her life at that very moment. This book pushed me to remember that the only person I am going to spend the rest of my life with is me. If one continues to make decisions that are best for the people around them, the only one to blame will be themself.
In the beginning, the sole reason I picked up "Untamed" was because Doyle is married to Abby Wambach, someone who I looked up to as a soccer player. In this book, Wambach symbolized true and pure love, but she also symbolized that one thing that people shouldn't have. Doyle was married to a man with three children and had to come to terms with the fact that her Knowing was tell- ing her to leave her husband for Wambach.
Doyle struggled with the fact that she could either live her life for her children or live for her. My biggest takeaway from the story of Doyle and Wambach is to be brave. Be brave to get what you deeply deserve in all walks of life.
I would recommend "Untamed" not only to teenagers who want to get in touch with their feelings but to mothers who want to see their sons and daughters in a new light; grandparents that need advice on how to deal with the confusion of sexuality; girls who need the reassurance that they are not alone in their struggle to be "perfect"' anyone fighting an addiction or sees no light at the end of the tunnel; and those that just need a new outlook on life.