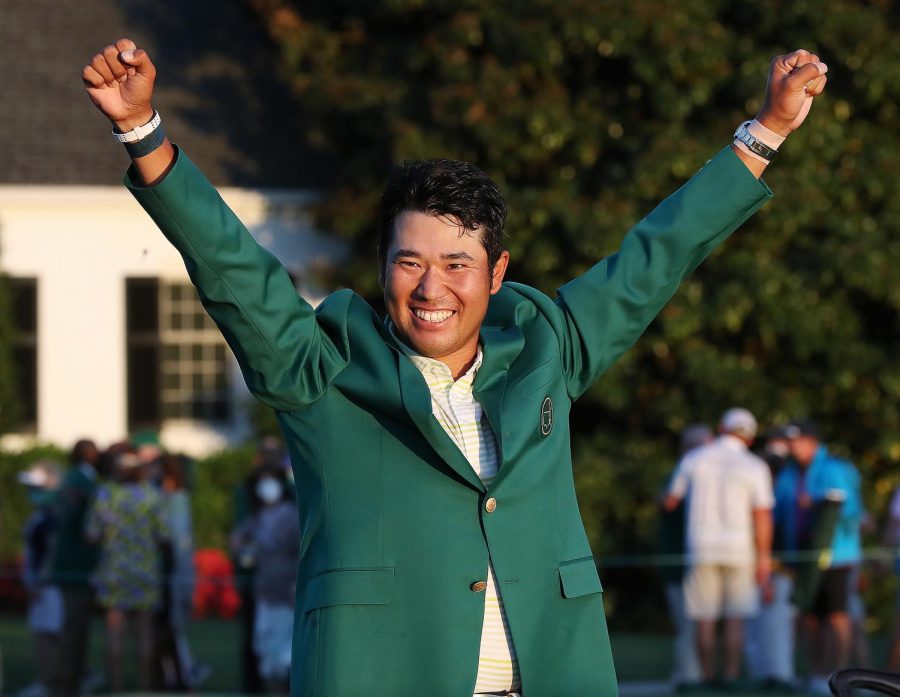 29-year-old Hideki Matsuyama won the Masters yesterday becoming the first Japanese male to win a major golf championship. In his 10th Masters tournament, Matsuyama finished with a score of -10, edging out second-place Will Zalatoris by one stroke. 
With a solid start after the first two days, Matsuyama had a score of -4 going into day three. He started off well shooting -1 on the first nine, then turned up his gear on the back nine shooting an outstanding -6, including an eagle on 15, to put his total score at -11 by the end of the day.
Matsuyama came into the final day with a four-stroke lead over the competition. As the day went on, third-place finisher Xander Shauffele was just two strokes behind him following the 15th hole. However, a costly triple bogey on 16 gave Matsuyama some breathing room on the last two holes leading to his win. Shauffele described Matsuyama's performance as "robot-like."
This win meant more than just a trophy. Becoming the first Japanese male to win a major in golf not only solidified him in golf record books, but also in Japanese history. Several Japanese broadcasters were nearly brought to tears following his win and the Japanese prime minister led the country's celebrations. Matsuyama's win has made him a national hero and someone for young Japanese golfers to now look up to.
"I am glad to be able to open the floodgates, and hopefully many more will follow me," said Matsuyama in a post-match interview when asked what this win meant for Japan.