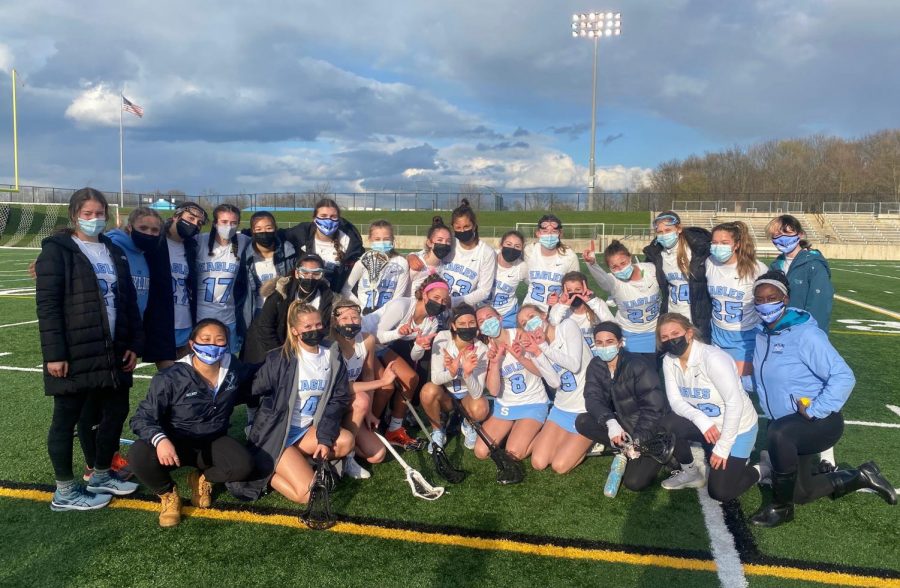 On April 21, 2021, the Skyline Women's Lacrosse Team beat their rivals, Pioneer High School, for the first time in history. 
The snowy weather did not impact the intensity of the game. The game was close from the beginning. In the first two minutes of the game, Pioneer had a 2-0 lead over Skyline. The Eagles quickly recovered, making the score 2-1. The game was always within a few points, the biggest goal differential being three. The final score was 15-14. 
Ailish Kilbride, a freshman at Community, was able to share this victory with her team. "Beating Pioneer was such a big accomplishment not only for all of us as individuals but for the program at Skyline," Kilbride said. "When the scoreboard buzzed for the final time the feeling was unmatched! I can't wait to play Pioneer again."
Skyline was able to score 56% of the shots they took. In addition, they were able to stop 62% of Pioneer's clears. There were also two yellow cards given to Skyline in this game, each player serving two minutes off the field. 
Jessica Courtright, junior at Skyline, scored six goals and assisted three. "Coming into the game, I knew that it was going to be a challenge," Courtright said. "I was determined to play my best game and everything paid off."
Another Skyline student, Madi Masek, had tears of joy after the game. "We have never beat [Pioneer]," Masek said. "To be the first Skyline team to win against them was an unexplainable feeling."