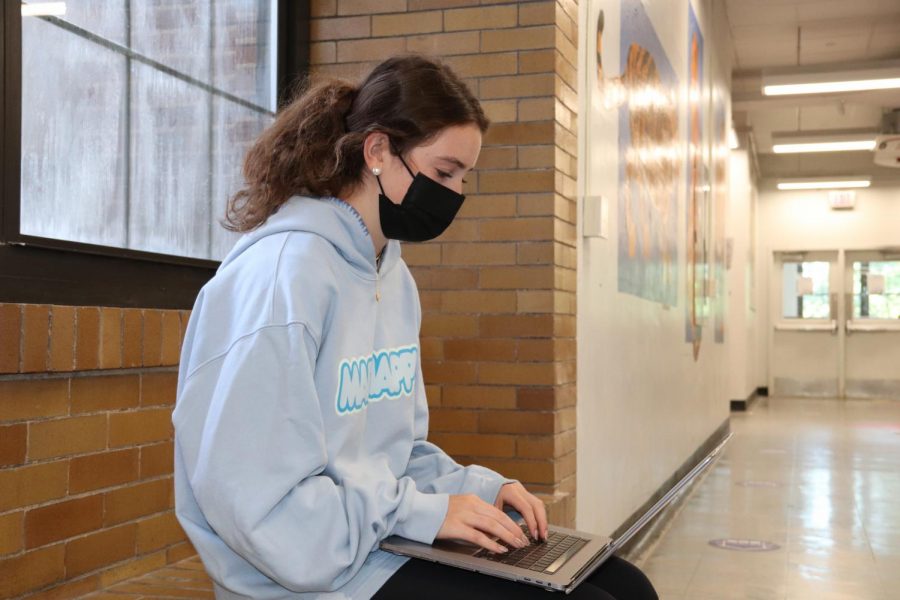 Ailish Kilbride, a sophomore at Community High School, couldn't wait for school the morning of August 30. It would be the first day of the 2021-2022 school year, and the first time all students had been together since March 13, 2020. The last full year of school for Kilbride was seventh grade.
Stepping into the building gave Kilbride a sense of relief. She said that it brought up feelings of optimism and hope for the future. When walking around the school, she wondered about all the emotions others were feeling.
"People looked so happy to be back," Kilbride said. "I saw students laughing and talking in the hallways; things almost felt normal again."
Opening day lived up to Kilbride's expectations. All her classmates were kind, and it was amusing for her to match familiar Zoom icons with smiling faces. 
Although CHS students are wearing masks, Kilbride doesn't think this will be an issue. Instead, she sees this as an opportunity for students to learn how to project their voices.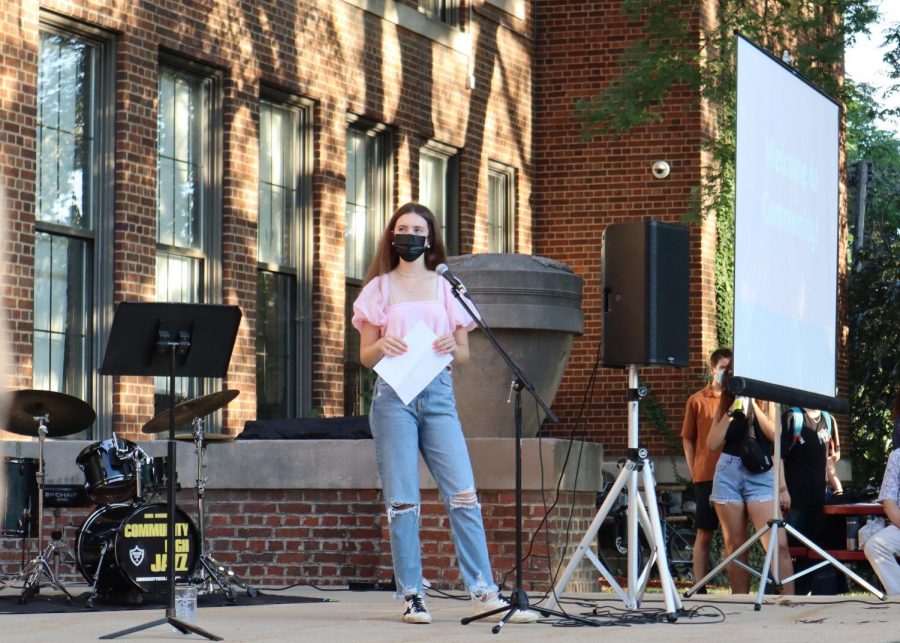 This school year, Kilbride hopes to build back up her handwriting. Her penmanship and writing efficiency have both decreased over the virtual school year. One of her teachers spoke about how their class will be working on building handwriting back up.
With an open campus, Kilbride was able to leave with a few friends during a break. She said it was crazy being able to leave school during her break today. She walked to Sweetwaters to get iced chai lattes with her friends.
Kilbride is looking forward to being back in person surrounded by teachers and friends. During the school-wide opening ceremony, she had the privilege to speak and welcome students into the new year.
"Seeing all my peer's faces was reassuring and gave me hope for this year," Kilbride said.