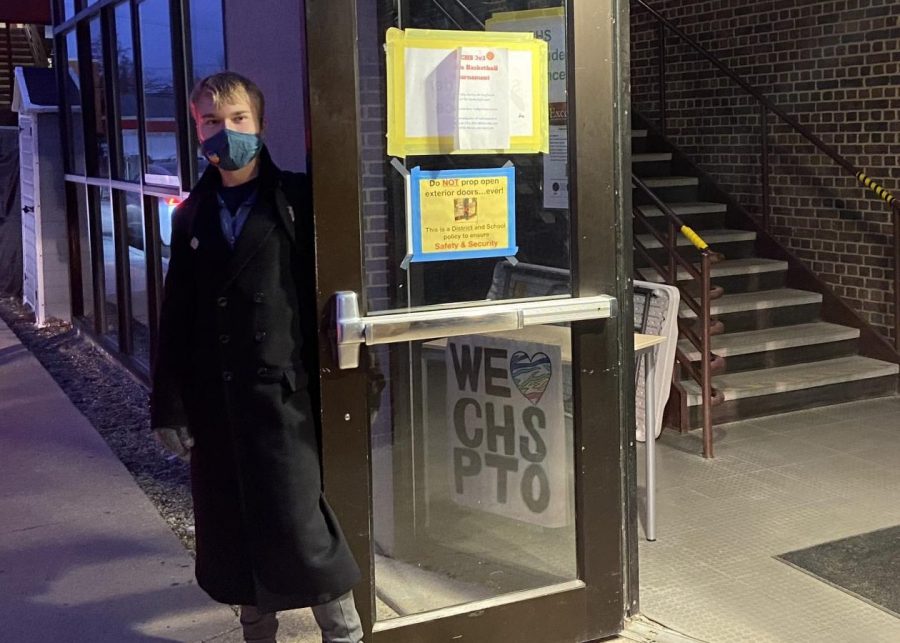 If you've ever shown up to school around 7:55 a.m., you've likely seen a man holding the door. His name is Mathias Takacs.
Since around seventh grade, Takacs has held the doors at school. He hadn't done this in awhile since his seventh grade got cut short, but he has kept up with this routine now that school is back in person. "It's more of a habit," Takacs said.
The idea for this started when his school gave a list of kind acts people could do. He decided he would like to make a change in other people's lives by doing a kind act. By holding the door, he could positively impact his and his peers' lives.
Takacs realized the doors get easily clogged. With them constantly opening and closing, he thought it would be easier and beneficial for him to hold the door.
For Takacs, holding the door also has positive effects on him. It's a bit of a confidence booster. Whenever he wakes up on the wrong side of the bed, he can count on holding the door to cheer him up and boost his confidence.
His main goal is to help other people.
"They're dealing with something incredibly beyond themselves, holding the door doesn't [make a major change] but it's [an opportunity] to reach out and try to connect if they are willing to be vulnerable in that sense." Takacs said.
Takacs is willing to take all the bad from other people, so they can have a good time. "It's just like a little bit of burden off their back and more of a burden on my back but I'm fine with that." He said.