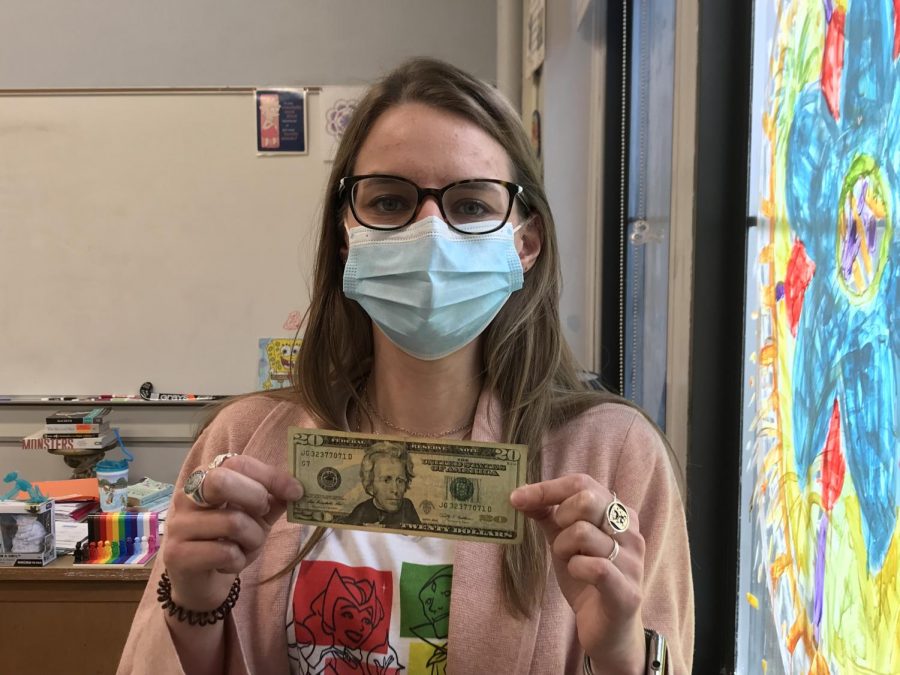 With long hours for staff in the Ann Arbor Public Schools, as well as far too many emails titled "CHS Special Health Update" (meaning there was a Covid-19 case), AAPS staff have been put under an unprecedented level of responsibility and pressure.
On Wednesday, Nov. 10, the AAPS school board voted to approve a one-time bonus for AAPS employees. The bonus—equating to 2% of employees yearly salary—is expected to be sent out during December. All full-time district employees are qualified for the bonus.
What is the reason for the bonus? AAPS described it as "retention compensation," meaning that it is intended to entice teachers and other employees to stay with their current jobs. AAPS has been struggling to find employees as schools have returned to an in-person model.
CHS art teacher Beth Porticasa is glad for the bonus, especially near the holidays.
"[The bonus] is helpful to me as a family of four right before the holidays," Porticasa said. "It takes off a little stress [in] a really stressful time. It feels like last year we got flipped upside down and this year we're turning back right side up."
For CHS librarian Jeri Schneider, the bonus means more than just a few extra bucks, although she thinks that it is a very welcome surprise. For Schneider, it means recognition of teachers' work and the danger they face at work with covid.
"I think it's great that the district does recognize how hard we're all working and how much harder we're all working given the complications of the pandemic," Schneider said.
Porticasa, although thankful for the bonus, feels as though there are more things the AAPS district could do for teachers.
"[Teachers this year] are doing counselling… we're doing HR work," Porticasa said. "All the little things are nice, but I think there's a bigger issue that needs to be resolved."
Schneider, however, thinks that it helps to simply be recognized, despite any feelings that the bonus may not be enough.
"I mean, it certainly helps. I think it helps everyone to feel like oh, okay, you know we are being recognized for the extra work we're doing right now," Schneider said. "I can say personally, it definitely made me feel good. I hope other people will take it the same way."