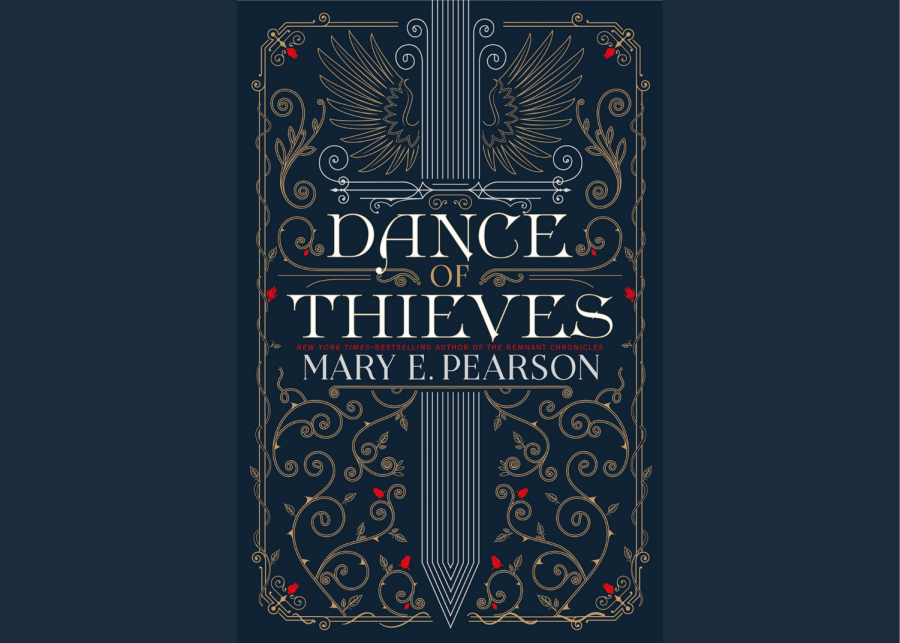 "Dance of Thieves" was written by Mary E. Pearson, a New York Times bestselling author. "Dance of Thieves" has recently been popular on #BookTok, a TikTok trend where readers share their favorite books.
"Dance of Thieves" is a dual point of view book following the stories of Kazimyrah of Brightmist (Kazi) and Jase Ballenger. Kazi is a well-known thief nicknamed "Ten" due to having all ten fingers, signifying that she has never been caught. Jase has just been appointed Patrei, the leader of the Ballenger territories, after the death of his father. 
When Kazi, the right-hand-woman to the Queen, is sent on a dangerous mission to find the enemy of the state, she is sent head-first into Ballenger territory. Kazi and her little group of soldiers enter the territory and start to investigate the city. Her group isn't exactly inconspicuous and quickly attracts the attention of nearly everyone there. After a little run-in with the Patrei, it is clear she and Jase are destined to not get along. 
In an unfortunate turn of events, both Jase and Kazi are abducted by labor hunters. When they both awake in the back of a cart chained to a few other people, Kazi's first instinct is to escape. She is able to taunt and poke fun at their captors in order to steal the chain keys off of him without him realizing. She and Jase are able to unlock all the chains not before getting caught and having to fight their way out.
When they finally out-run their captors, Jase and Kazi finally realize that their ankles are chained together and they are miles away from the civilization from which they had come.  For weeks, they walk the woods together, always within two feet of each other fending off whatever comes their way. 
"Dance of Thieves" is a slow-burn, emotional and adventurous story. It is fast paced but gives you the dual insight of both of the characters. 
"The world was so much safer when you only had yourself to love."