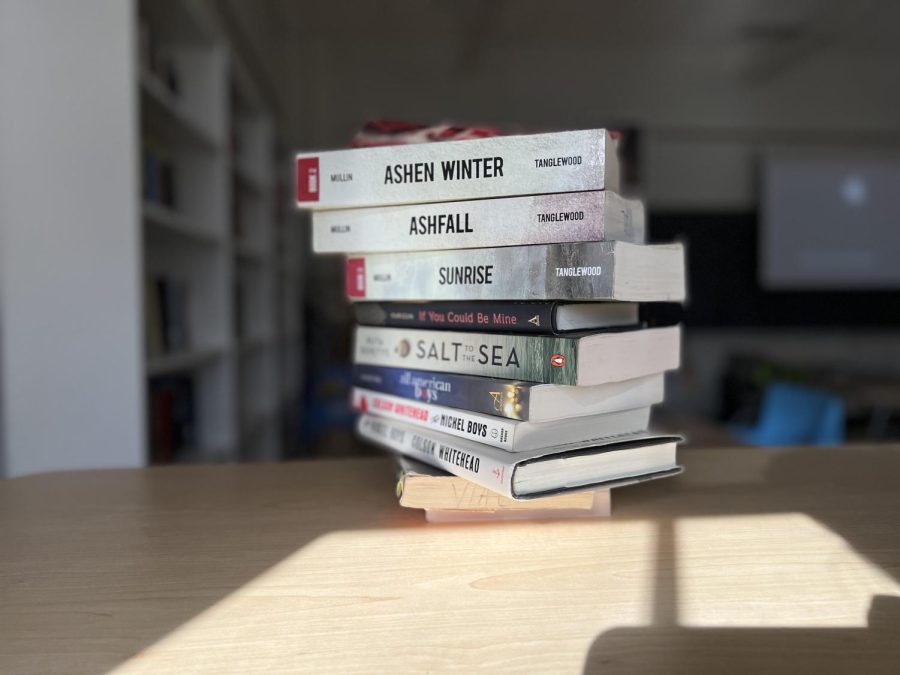 Mike Vial, a CHS English teacher, recommends a few novels for students to enjoy over break.
The first recommendation is "Dear Martin" by Nic Stone. The book has a 100% finish rate for students who have read it independently in Vial's classes among three districts he has taught in. The book explores the mindset that there is always a way to better yourself and to be the best version of yourself.
The second book that he recommends is "Where The Crawdads Sing" by Delia Owens. This piece takes place in the 1950's, and is about a young girl who grows up independently and is abandoned by her mom at a young age. She is forced to teach herself things, and survive in marsh conditions without a soul in sight for the majority of her journey. It starts out as a murder mystery and ultimately ends up being a story of defeat, lonesome and survival.
The third book that he recommends is "The City of Ember" series by Jeanne DuPrau. This is a shorter story about a post-apocalyptic underground threatened by aging infrastructure and corruption. Vial thinks if you were into the dystopian "Hunger Games," you would enjoy this.
"I really liked The first City of Embers," Vial said. "The second one was okay. The third one I cannot stand, but I heard the fourth one is a lot better."
The fourth book that he recommends is "Salt of the Sea" by Ruta Sepetys. This story is about the journey of four individuals during World War II, and the significance of the Titanic and the Russians attacking a German Ship. The story is based on a real event. The story is heart wrenching, and had Vial reflecting on World War II and what actually took place.
The fifth book he recommends is "If You Could Be Mine" by Sara Farizan. This book shows an Iranian teenage girl with the desire to date somebody, but cultural restrictions make this difficult.
The next recommendation is the "Ashfall" series.
"[The series] is not for everybody," Vial said. "I wouldn't recommend this to someone with a lot of anxiety and stress right now. But this is about Yellowstone and what would happen if it actually exploded and created a natural disaster. It is a very action paced story about a young adult who is navigating the entire change of the country after a national disaster. It is a three part series. This is what I was reading right before the pandemic and I really enjoyed it."
Vial acknowledges that students need a break, but he encourages students to continue reading for self-benefits.
"I think reading is important at any time," Vial said. "However, break is break. You know, sometimes people need to figure out what's important for them because they haven't checked in with their music or their art in a long time or their family. So I'm not going to say, 'if you didn't read over break you if you have failed yourself,' but if we look at three months, six months a year, and if we're not reading a lot, it impacts our fluency and our thought process."