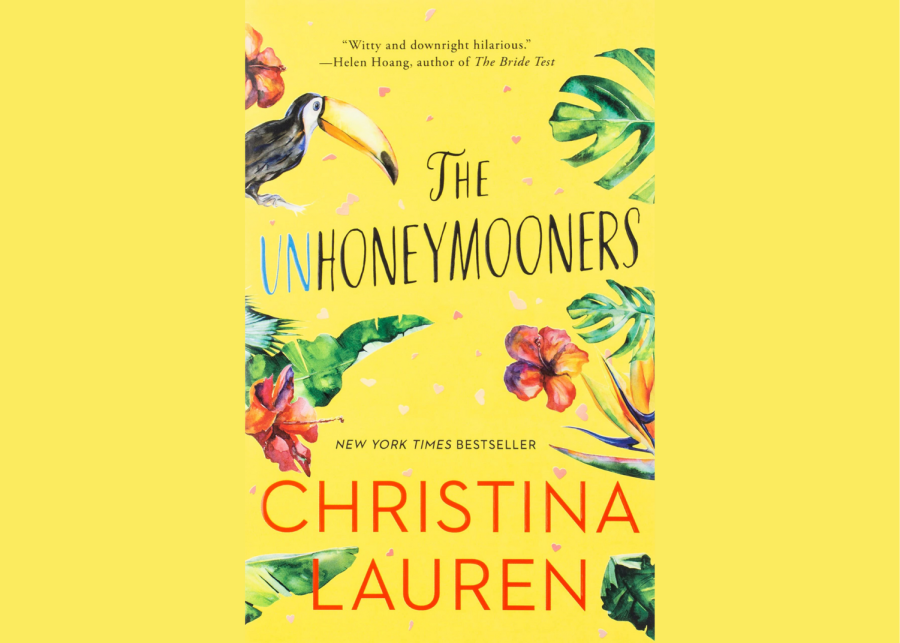 Food poisoning, a honeymoon in Hawaii,, falling for your brother-in-law's brother. In this popular #BookTok enemies to lover story, "The Unhoneymooners" by Christina Lauren is a quick, light-hearted and page turning read.
Olive has been unlucky her entire life, claiming to even be cursed: losing her job the same day rent is due, getting stuck inside a claw machine and ripping her clothes in front of her crush. Her identical twin sister, Ami, is just the opposite. Ami has always won everything from speakstakes, raffles or even a science fair. On the day of Ami's wedding, when the entire wedding party becomes sick from bad seafood, Olive begins to think her luck may have changed.
Due to her sister's luck, Ami wins a non-refundable, all inclusive, Hawaii honeymoon for two. With the bride and groom too sick to travel, Olive would soon receive one the tickets. The second one going to Ethan, Ami's new husband's brother and Olive's long time worst enemy. Doomed to spend this trip pretending to be married, Olive and Ethan meet obstacle after obstacle.
This is a fun, beach read that you can't put down. Throughout the story there are many popular romance tropes: enemies to lovers, fake relationship, one bed. As well, there are many embarrassing moments that leave the readers blushing.
Follow Ethan and Olive try to navigate a fake marriage while facing every possible obstacle. This story made me think about not how judging a book by its cover can have detrimental effects and may turn into something that just isn't worth the hassle.