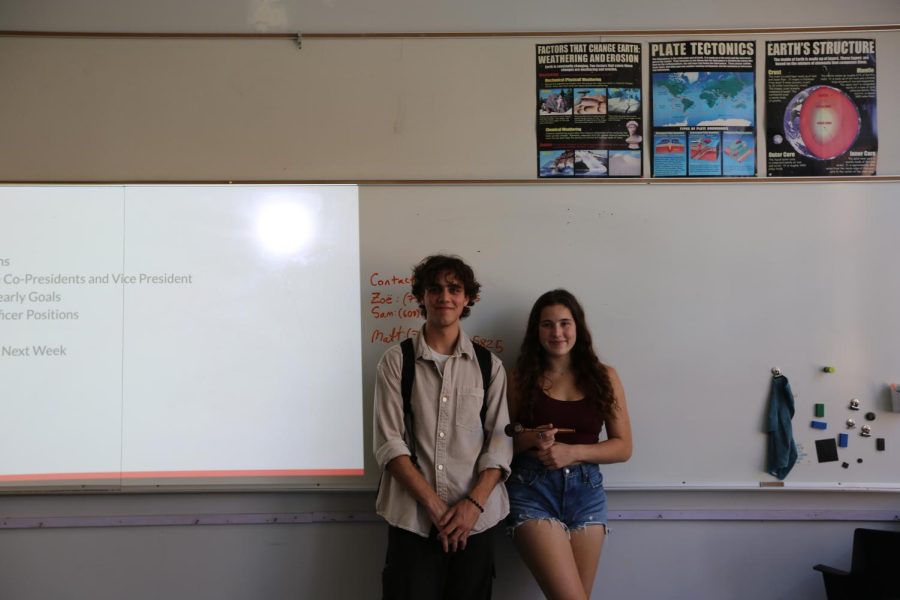 Morgan McClease
On Sept. 7, 2022, the first meeting of Forum Council commenced in room 315. Forum Council will be meeting on Wednesdays at lunch in Ryan Silvester's room.
This year Forum Council has two co-presidents: Zoe Simmons and Matthew Castilho. Sam Cao is vice president.
Simmons and Castilho hope to rebuild the Community forum culture this year.
"One of our major goals is to make the forum the family that it used to be," Simmons said.
Castilho and Simmons also want to strengthen Community Resource (CR) department's accessibility to underclassmen.
The turnout for the first meeting was excellent, there was at least one representative from each forum; Castilho and Simmons hope to continue this enthusiasm surrounding Forum Council.
"It was a great turnout…It was better than last year," Castilho said. "I think we're expecting [the turnout] to reduce a little bit as the year goes on, but hopefully, we'll keep most people."
In the next meeting, the council will be voting on positions for Communications Manager, Treasurer and Secretary. They will also be proposing their ideas to strengthen the CR department and address any other issues that members of the council bring up.