CET Actors Prepare for Callbacks
Hang on for a minute...we're trying to find some more stories you might like.
From the seasoned seniors to the few lucky freshman and everyone in between, the student actors waited, scattered around Community High School. Many were anxious, nervous and excited for their callbacks to the Community Ensemble Theater's (CET) production of "Peter and the Starcatcher" on Sept. 15.
Sophomore Aris Chalin was practicing his lines with a stack of scripts only an hour before the callbacks. "I've gotten called back for roughly ten roles," Chalin said. "It's been extremely crazy. Quinn's been asking a lot of me lately and I'm really excited about the opportunity that I have to work here. [I'm feeling] a little under prepared but I hope to fake it till I make it."
Lucky freshman Audrey Zahn was also called back for some major roles.  "I'm terrified because the two biggest roles, and the two roles that I kind of wanted the most, are two of my three callbacks," Zahn said. "I'm really nervous but I'm excited because if I get them, that would be amazing."
Although nervous, Zahn had a positive outlook for her future with CET explaining that whatever role she got would be for the best. "It's exciting though to be able to say that as a freshman I got called back for really important roles." she said.
In regards to the nerves that Zahn and other new members of CET might have, junior Fiona Lynch gave some advice. "It's OK because Quinn is so nice and everyone there is so nice," Lynch said. "It really is such a supportive group of people even though we're all trying to get the same parts. There's a calmness. Try to enjoy it even though it is scary because that is the only thing you can do."
Some other things to look forward to in the fall production beside the cast and crew include the black box theater that provides CET, as well as the audience, with a new and fresh experience. "It's a very close environment and I enjoy working in it a lot more than a big stage production," Chalin said. "You really get to know the audience and especially with ad libs lines, you can play of what the audience is doing and it's really fun."
Lynch, as well as many other CET members are excited to see how they are all going to work together to make such a big production on such a small stage. "Peter and the Starcatcher" opens on Nov. 17.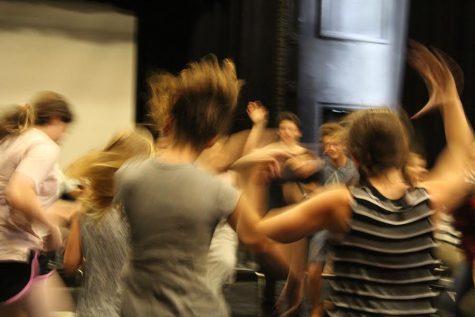 Caitlin Mahoney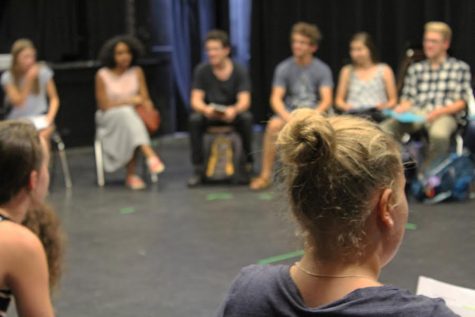 Caitlin Mahoney