From Pots and Pans to Recording Studios
Hang on for a minute...we're trying to find some more stories you might like.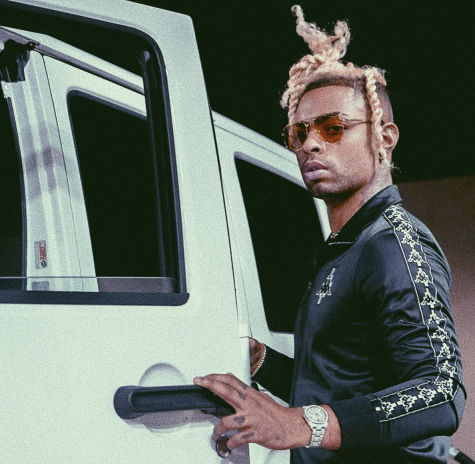 Ronald J. Spencer Jr better known as Ronny J is an American Rapper who started as an underground artist and who later became a famous producer. He was born on Sept. 14th, 1992, in southern New Jersey and is currently living in Miami, Florida. Growing up, Ronald played with pots and pans until he recieved his own drum set when he was five years old. Ronald played in the marching band in high school for two years until he quit the band and started making his own beats on the computer. He often watched Youtube tutorials about using music production software so he could start making his own hits. It took him awhile but he began to consistently make beats.
After high school, Ronald attended a semester at Florida Memorial College and shortly after, transferred to Camden College. He made another transfer after a couple months to the Art Institute of Miami where he met Denzel Curry, an up, and comer in the rap scene.
Ronny dropped out of college due to expensive tuition but remained in Miami. He had no family to support him, the only reason he stayed in the city was to continue working with Denzel. Briefly after, Ronny enrolled at Barry University but rarely attended class. Instead, he decided to learn a new production software named "Logic Pro." One night Ronny J's anger from how his life was going at the time caused him to produce a beat that was used for a new song named "Threatz," featuring Denzel Curry.
A couple days later Ronny released another song with Denzel which gained popularity and got his name out in the music industry. The song "Ultimate," became a famous song that was created using 12 simple instruments.
When making music Ronny is an assertive person and he uses music to express his emotions, " I feel like I'm a really aggressive person, you know what I mean? So that's how I get to take it out on the 808s."
Ronny's beats are described as "really gritty and dirty". He is inspired by EDM, and he enjoys beats that have intense bass and kicks. One thing that makes him so unique is that he doesn't ever copy something that he has made. This means that he starts from scratch when making new music.
In his career so far he has worked with Denzel Curry, Lil Pump, Smokepurpp, XXXTentacion, $ki Mask the Slump God, Rich Chigga, The Underachievers, Keith Ape, Pouya, Skrillex, and more.Some of Ronny's most notable songs include "Ultimate," "Threatz," "Audi," "I'm Sippin Tea in Yo Hood," "Gospel." "Phantom," "Fingers Blue," and "Smoke My Dope.
The latest mixtape he produced, "A Ghetto Christmas Carol", came out Dec. 10th, 2017 with XXXTentacion. Although the music that he produces is very popular, he is not well known on social media. Ronny is aiming for something bigger, for a takeover in the music and fashion community as well. "I consider myself being someone that can definitely touch almost any genre that I really want to put my mind to."