Why Row?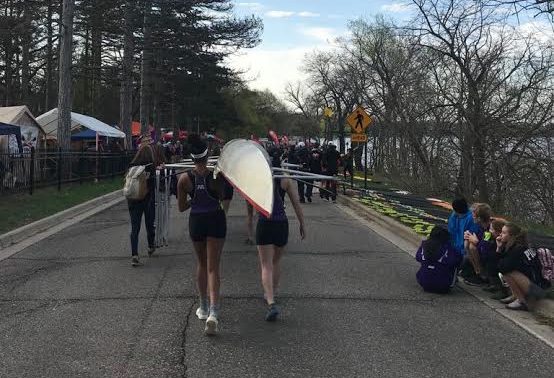 Hang on for a minute...we're trying to find some more stories you might like.
After listening to her dad perpetually talk about rowing, Jasmine Bose Partridge a sophomore at Pioneer High School decided to give rowing a try, by making a quick transition from playing soccer.
"He always used to talk about crew and how much he loved it, so I decided to give it a try" Bose Partridge said.
After being on the team since the beginning of her freshman year, Bose Partridge is able to reflect on her experiences so far. "There's a lot of pros and cons, but the pros definitely outweigh the cons," Bose Partridge said. "One of the biggest cons is erg pieces, they might be the most stressful and painful thing I've ever done"
Erging is a staple part of rowing. Bose Partridge has gone through the physical and mental pain that comes with erging. To compensate for the hard work Bose Partridge's team and coaches is what influences her to push through
"The people are amazing, I'm really close with my team. We're almost like a little quirky family," Bose Partridge said. "I've also had some really amazing coaches — last year I was going to quit but then my coach Shelby convinced me to stay. She's really amazing, and whenever I was having a problem, I knew I could talk to her."
Laura Akey, a sophomore at Pioneer high school, also rows for Pioneer. Akey did not consider herself "athletic" , but she found a new love for sports and rowing at the beginning of her freshman year.
With a mutual neighbor, Sarah Grunewald, Akey and Bose Partridge were both inspired by her perseverance through high school, collegiate, and national team training that they both joined the team.
"My neighbor kind of forced me into the whole thing," Akey said. " She helped me find a summer rowing program at Ann Arbor Rowing Club, and after that, I decided that I really liked it and decided to do it in high school"  
With early morning erging by herself and hard work at practice, Akey is now thriving on the Pioneer crew team with one of the top erg scores on the team. "I really can't imagine what my life would be like without rowing because it's actually really fun, and it feels good to be healthy and fit," Akey said.