Pioneer Theater Guilds Future Stars Around the Corner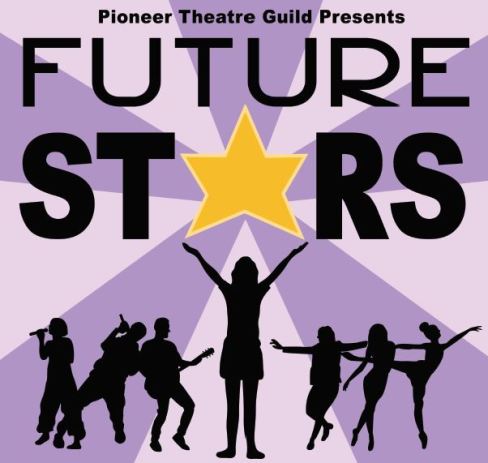 Hang on for a minute...we're trying to find some more stories you might like.
Pioneer Theater Guilds Future Starts Just Around the Corner
With Pioneer Theater Guilds Future Stars show just around the corner, Ann Arbor District high school students prepare for one of the biggest performances of their lives. Over 30 students will sing or dance in front of sold out audiences of over 800 ticket holders. For many students, this will be their largest performance ever, but for a few students, the Future Star show will be the beginning of their professional music or dance careers.
A few of this year's Future Star performers are interested in careers in pop music, dance, and musical theater. Future Star finalist in 2018, senior, Seth Dyer is applying to schools of music across the country to pursue a career in voice performance. Previous Future Star performers have graduated from high school and have gone on to music school to become professional musicians.
One talented individual who is a role model to many Future Star performers is Pioneer and PTG alumni Ashley Park. At Pioneer High School, Park participated in many Pioneer Theater Guild productions that was until she was diagnosed with acute myeloid leukemia as a sophomore. She was supposed to perform in the Future Stars show that year and was forced to withdraw from the show. During treatment, her fellow PTG and Future Star students dedicated the production of the show to her, hoping for a safe recovery. The Pioneer Theater Guilds long time producer, Susan Hurwitz visited her every day in the hospital offering support to Ashley and her family.
After her recovery, Ashley applied to the University of Michigan School of Music, Theater and Dance. She graduated from the University of Michigan in 2013 and began her professional music theater career on Broadway. Her performances include Mamma Mia, the Lincoln Center Theater production of The King and I, Sunday in the Park with George, Hood at the Dallas Theater Center, KPOP at Ars Nova, and Mean Girls on Broadway. She received a Tony nomination for Mean Girls for Best Supporting Actress in a Musical.
Come see Future Stars starting Jan. 18 and experience the talent Ann Arbor students have to offer. Who knows? Maybe you will meet the next Ashley Park.