World Domination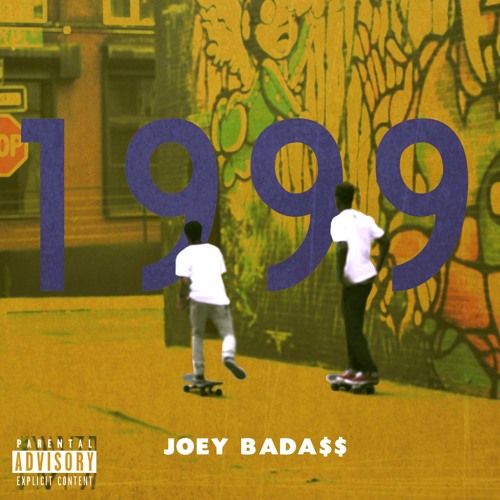 Hang on for a minute...we're trying to find some more stories you might like.
You're walking down the block, you play the next song on your playlist. You're greeted by a classic television interlude.
"Say Brain, what do you wanna do tonight? The same thing we do every night, Pinky. Try to take over the world!"
Suddenly, a masked villain throws you onto his jolly and joyous train. The train starts to swerve through the city and you're quickly followed by the vibrant flashing of red and blue lights. But the train doesn't stop and you start to see the luminance of Times Square up ahead. You see advertisements on the screens glitch and flash with a bucket hat shadowing over a man's face. As the figure tilts his head up, the train's intercom fills the city with a playful instrumental. The bucket hat elevates and reveals his dark complexion. His mouth starts moving and you're met with elated hand gestures and charismatic flow.
This sound is that of Brooklyn rapper, Joey Bada$$, accompanied by notorious producer MF DOOM.
'World Domination' is one of the two records produced by DOOM on '1999.' DOOM samples TV shows such as "Pinky and the Brain" as well as 'Fat Albert and the Cosby Kids.'
Released in June 2012, this was Joey's debut mixtape. Featuring a variety of notable producers such as J. Dilla, Knxwledge, Statik Selektah and more. This naturally leads to a variety of different sounds and samples.
To top the record off, Joey brings his classic bars with his smooth flow and complex rhyming.
"But f*** it, I'm erratic, momma lock me in the attic please //
'Til I draw enough static in my somatic anatomy //
And come out imputed with fusions of Blueprints and Illmatics"
Well it looks like my stop is coming up…  Remember to keep your third eye open!
Alec