Burn the House Down
Hang on for a minute...we're trying to find some more stories you might like.
On Friday, March 23, two-time platinum winning electronic pop music group AJR released their newest single "Burn Down the House," an unexpected song teased on their Instagram page only days before the actual release of the song.
Being the first release since their album "The Click," "Burn the House Down," features an arrangement of different horns that feature the hard-hitting lyrics: "Watch me stand in a line, you're only serving lies / You've got something to hide, we gonna' burn the whole house down."
According to the group, they created the song for two reasons: to reflect the current position of American politics and to help create the theme song for Morgan Spurlock's newest documentary, "Supersize Me 2: Holy Chicken."
"We're in a very interesting moment in history," Ryan Met said in a series of tweets on the band's Twitter page. "There's a tangible power our generation now has, that excites us, so we had to write a song about it."
To try and create a theme song for his new documentary, Morgan Spurlock reached out to the band on Twitter. After viewing the documentary, AJR wrote an uptempo track. "We were blown away after watching the film, and we immediately connected with Morgan's passion as an underdog trying to shed light on this corrupt giant, " said the band. "We wanted to create a song that captured that passion. If enough underdogs band together, real change can happen, and we wanted to help inspire that change in 'Burn the House Down'."
Spurlock continues with, "I've loved AJR from the first minute I heard them. After seeing them live, I knew there wasn't anyone more musically suited to represent the spirit, the fun and the revelations of 'Super Size Me 2: Holy Chicken!' I got all that and more with 'Burn the House Down'."

About the Writer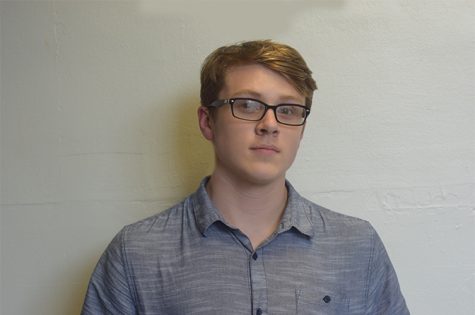 Atticus Dewey, Social Media Editor
Atticus has an odd love for water polo which is unfortunate because he is aware the people around him really don't care. He loves hanging out with his friends and family, especially if the person he is with is offering him food. He is most often found in the pool but if he's not there you can usually find him by some sort of instrument trying to figure out how to play it.