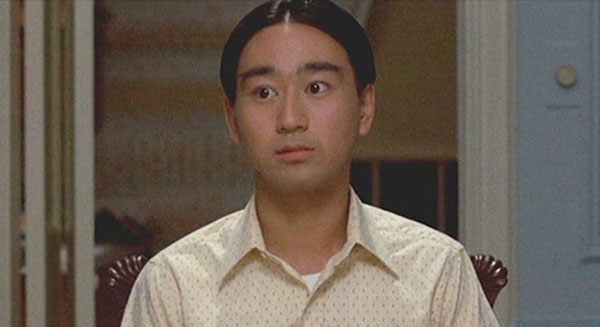 Oscars Still So White
The Whitewashing and stereotyping of minorities in 21st century Hollywood continues on in the entertainment industry: The minuscule amount of change made in the last 80 years disappointing, to say the very least.
February 26, 2017
21st-century America is not Black and White. In fact, it is quite the opposite. With growing minority populations across the country and a more than 50 percent Asian, Hispanic and Latino population in California— the third largest state in the U.S. —the United States is an incredibly diverse entity: the popularized idea of Black and White marginalizing millions of Americans in a nameless category making up for almost 20 percent of U.S. citizens.
With California's ethnic breakdown, the assumption of a racially representative Hollywood seems logical; yet Hollywood continues to fail in producing more than a handful of films starring minority characters a year. The nominations for this years Academy Awards are an acute reminder that though America is not simply Black and White, American cinema often fails to illustrate that.
Since the beginning of the Academy Awards, a total of three awards have been given out to Asian actors. Haing S. Ngor, the most recent of whom, was given an Oscar for his role in the film "The Killing Fields" in 1984: more than 30 years ago. Though these numbers are astonishing, they are understandable. With an ever prevalent culture of Whitewashing in this country, Asian actors are simply not being hired for lead roles. This deep-rooted institutional racism allowing Eurocentrism to flourish in the United States.
A White male lead is nothing particularly special. In fact, if one were to open Netflix right now, at least three, if not more, of the first movies to pop up would have White males as their leads. But in recent months, it seems as if the concept of a "White savior" has once again been launched into popularity: two films within the last few months starring White males saving blatantly not-White things such as, you know, the entire country of China.
But Whitewashing is not a new concept. The practice of replacing ethnic characters with more White characters dating all the way back to the first beginnings of playwriting. Its origins may have began with Yellowface but the construct of Whitewashing has evolved into something much more complex in recent years. The days of flagrant Eurocentrism making way as a much more developed form of institutionalized racism replaces it.
"There's 17 million Asian Americans in this country, and 17 million Italian Americans," said Alan Yang, co-creator of the show "Master of None," in his artfully articulated Emmys acceptance speech in 2016. "They have "The Godfather", "Goodfellas", "Rocky", and "The Sopranos". We've got Long Duk Dong." Gedde Watanabe's role in the 1984 film "16 Candles" as the infamous Long Duk Dong is an often overlooked exhibit of stereotyping and racism in the American film industry. The racist stereotypes taken on by his character overlooked in the light of so called comedy.
For the last century, Hollywood has not only forced Asian actors out of the industry with Whitewashing, but also mocked them by casting them in stereotypical roles that entertain Americans at the cost of their own culture and dignity. Asian-American children need to see strong and wilful minded role-models up on the screens; ones that they can relate to and share similar backgrounds with and are not in fact Caucasian redheads named Emma Stone and Scarlett Johansson.
While Dev Patel's most recent nomination for Best Supporting Actor is a step in the right direction, we cannot forget that he is only the second Asian male-actor to ever be nominated for an Academy Award in the over 80-year history of the Oscars, and the only Asian actor nominated for any award since 2010. The fight for a less White, more diverse Oscars and Hollywood is nowhere near close to over: Blatantly Asian roles still being given away to even more blatantly non-Asian actors and actresses more than 60 years after Mickey Rooney took to the screen as Mr. Yunioshi in one of the most offensive instances of Yellowface Hollywood has ever seen. It has been 60 years and the little amount of progress the film industry has made is astounding. The Oscars are dominated by White actors in a predominantly White industry; the practice of Whitewashing encouraging a pattern of Eurocentrism across the nation as ethnic actors are being pushed out of American cinema and television. 21st-century America is not Black and White, and Hollywood needs to recognize that.