Margaret Alpern
February 14, 2023
All the love between her and her friend is stored in a pair of matching pink blankets.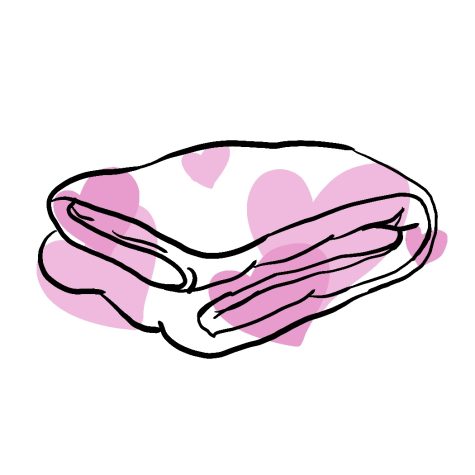 Margaret Alpern, senior, met her friend back in preschool, where they were fast friends, constantly spending time together and always getting closer. For one of Alpern's birthdays, her friend bought her a big fuzzy pink blanket. 
The close-knit friendship continued through elementary school. But after going to different middle schools, the two friends drifted apart. Despite the distance between them, they stayed close through playing soccer together. Once the two got into high school, they rekindled their friendship and are as close as ever.
Both Alpern and her friend treasure their matching blankets, a marker of their long lasting friendship.
"[The blankets] represent us," Alpern said. Now, over ten years later, the same blanket can be found in Alpern's bed. 
"I sleep with it," Alpern said.