Izzy Stevens
February 14, 2023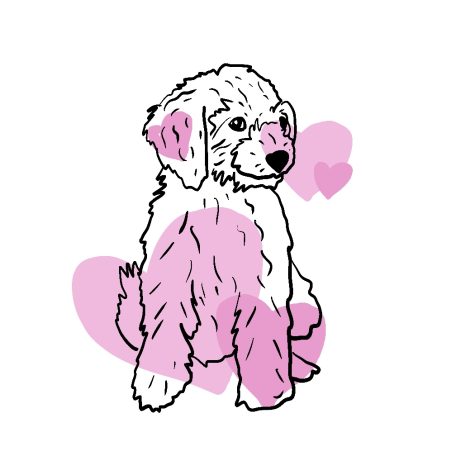 She loves the constancy of the love she has for her dogs, and the love they have for her. They have been a constant and reassuring presence throughout her life.
"They're always there to greet me when I come home, and they're just always there," says Izzy Stevens, junior. Her three dogs, Quincy, Bernie, and Rosie, come close to loving her as much as she loves them. Every night she falls asleep with Quincy at the foot of the bed, and whenever she sits on the couch one of them will immediately claim their place lying on her shoulder.
Her dogs don't seem to want to miss out on even a scrap of her affection.
"[Bernie] is really territorial," Stevens said, "If Quincy's getting pet—even if she's getting pet too—she'll start fighting with him [over me]."
Quincy and Bernie are more recent additions to her family, but Rosie has been there since kindergarten. She's been there for all the most important years of her life.