Agree to Disagree: Legacy College Admissions
April 23, 2023
Should a student's family history at a certain university be considered when their application is reviewed? Two CHS juniors discuss their thoughts on legacy college admissions as they look toward beginning their own college admissions process in the fall.
Keep Legacy Admissions
Admission to a top 20 college institution in the US has become seen as a golden ticket to life success. Having a degree from a prestigious top university makes you a top competitor in the job market against your peers applying for the same jobs. 
As someone who is applying to college in the coming fall, I have become aware of just how important every part of your application must be when you are trying to get admitted to a school with a 7.5% acceptance rate. I have become glaringly aware that without a test score, every part of my application must exceed the standards of the universities I am applying to. 
On the Common Application, students can fill out where their parents went to school. In the past, applicants whose parents went to the university they are applying to have been more likely to be admitted. I believe this is just practice — having parents that went to the university, paid the tuition of the university and received a degree from the university should be considered when students are applying to school. 
Parents that go to college to create a better life for their future children should be able to give something to their children as a way of paying their hard work forward. Receiving a college degree from a top university isn't an easy feat and your kids should be able to benefit from that. 
My great-grandparents went to Northwestern University (NU), my grandfather attended law school at NU, my aunt attended NU and my mom attended NU. This makes me a triple legacy. With Northwestern's 7% acceptance rate, this could potentially enhance my application in relation to an applicant whose family members did not attend the university. 
I believe that being able to add this to your application is a fair and representative way to encompass who you are and where you come from. 
About the Writer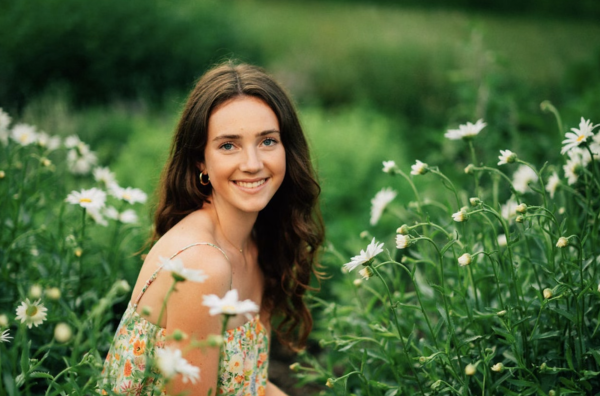 Ailish Kilbride, Web Editor-in-Chief
While trying to pack as many things as she possibly can in her schedule, Ailish Kilbride is entering her 7th semester on staff and her 4th semester in leadership. Ailish is a senior at Community High School. Taking long runs, walking her dog Lulu, playing field hockey at all hours of the day, reading Colleen Hoover books and hanging out with her friends and family are all at the top of her list of favorite things. She can't wait to be a part of all of the amazing work that the Communicator is going to do this year.
Leave a Comment
End Legacy Admissions
As you scroll to the Personal Information section on your college application, you're asked to fill in your family's academic history including where your parents and grandparents went to college. 
This is where legacy admissions come into play. According to an article by the Washington Post,  36% of Harvard's Class of 2022 have a relative that previously attended the university. And according to that same article, 70% of Harvard's legacy applicants are white. Favoring mostly white families, legacy applicants have an increased likelihood of being accepted, particularly to elite universities. 
This overwhelming statistic is no coincidence. Communities of color have faced socioeconomic challenges for generations that impact their ability to attend élite universities. 
It is understandable that parents may choose to attend top universities in hopes of supporting their children and even increasing their chances of following in their footsteps. However, these odds do not rest on one family's connection to any given university, but instead, reflect a system in which certain groups are far less likely to have that connection. One of the motivating factors for universities to favor legacy applicants is the expectation that in return, those families will continue to support the school through donations. In reality, donations from legacy admissions do not have a significant effect on university endowments. 
With little financial benefit for universities, legacy admissions serve one main purpose: continuing the cycle of racial and socioeconomic disparity that plagues college admissions. Ending legacy admissions will bring us one step closer to balancing these inequities.
About the Writer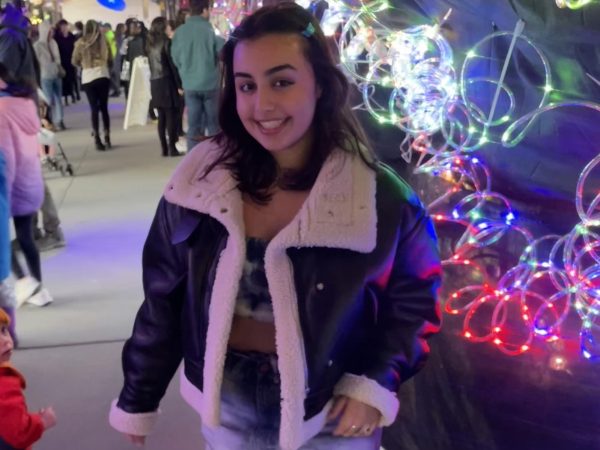 Sana Schaden, Web Editor-in-Chief
Sana Schaden is a senior at CHS. This is her 6th semester on staff, and first semester as Web Editor in Chief. When she is not in room 300 writing and editing articles, Sana spends her time on the tennis courts, filling her sketchbooks with artwork, listening to Spotify, studying at a coffee shop, or spending time with friends and family. As a Peer Educator for Planned Parenthood, Sana also strives to find the intersection between her activism work and her journalism.


Leave a Comment