The Social Network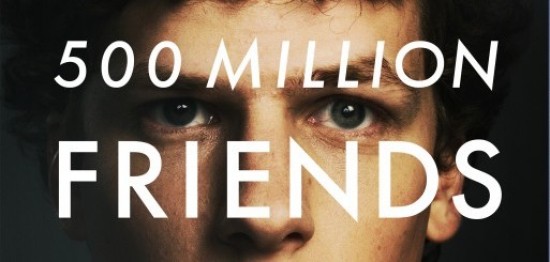 "The Social Network" tells the semi-true story of Mark Zuckerberg, more commonly known as the guy who created Facebook. The tale begins in 2003 when Zuckerberg, played by Jesse Eisenberg, is a student at Harvard who comes up with an idea: create a comprehensive social networking website that is unlike anything of its kind.
We are led to believe that the idea was originally thought of by twins Tyler and Cameron Winklevoss and their partner Divya Narendra, all students at Harvard who, like Zuckerberg, are extremely tech savvy. The three men hear of Zuckerberg after he creates a website that compares female students at Harvard, allowing the visitor to decide who is more attractive, that gets 450 hits in just one day. Narendra and the Winklevoss twins recruit Zuckerberg, let him in on their idea, then don't hear from him for weeks while unbeknownst to them, he is moving forward with the website on his own.
Once this basic plot is established, the movie begins to skip around in time. Zuckerberg continues to be shown at Harvard, which further develops the story of how, the then called "The Facebook," is created. Zuckerberg enlists the help of his best friend, Eduardo Saverin (played by Andrew Garfield), and appoints him CFO and co-founder of The Facebook. Then, fast forward a year and Zuckerberg is in the midst of two lawsuits. First he is sued by Narendra and the Winklevoss twins for stealing their idea. Then Zuckerberg is sued by Saverin based on reasons that are still unknown to the audience at this time.
These jumps in time create a storyline composed of three different times and places. I always find that films like this are much more captivating than stories that are simply told from start to finish. However, it is the cast that truly makes the movie great. Eisenberg is perfectly witty, sarcastic, and, well, nerdy. Garfield (Saverin), Armie Hammer (both Winklevoss twins), and Max Minghella (Narendra) do not disappoint and each give performances that are completely believable.
Even Justin Timberlake makes an impressive appearance as Sean Parker, the founder of Napster. Parker collaborates with Zuckerberg, which later leads to the lawsuit with Saverin. I personally have never been a fan of Timberlake as an actor, yet his performance in "The Social Network" proves that he has the capability.
The film was directed by David Fincher, whose works include "Fight Club," "The Curious Case of Benjamin Button," and the upcoming re-make of "The Girl with the Dragon Tattoo." What I find to be the most interesting aspect that Fincher was able to achieve is the way that he develops a story that does not have one clear character to root for, or even against. Fincher leaves it to each individual viewer to decide whom he or she cheers for throughout the legal battles that Zuckerberg faces.
Even as I left the theater I was not sure whose side I was on, yet I certainly was not dissatisfied. I do not speak or understand the computer language that "The Social Network" has, and it is likely that the technology aspect will also leave other viewers like me a bit confused. Yet somehow the incredible actors leave you wishing to hear more about coding and algorithms.
Overall "The Social Network" is a great film consisting of a solid plot, great directing, convincing actors, and an exceptional script. Even if it had not been based on real events, it would still be a wonderfully entertaining movie. My advice, forget what you may have read or heard about Mark Zuckerberg and the story of Facebook, and go see "The Social Network."
Watch the trailer at the official site.
Photos via http://nonsensefilm.com/reviews/review-the-social-network/ and http://suspiciouskind.blogspot.com/2010/08/fall-movie-preview.html.