Colleen O'Brien Talks about Her Artistic Life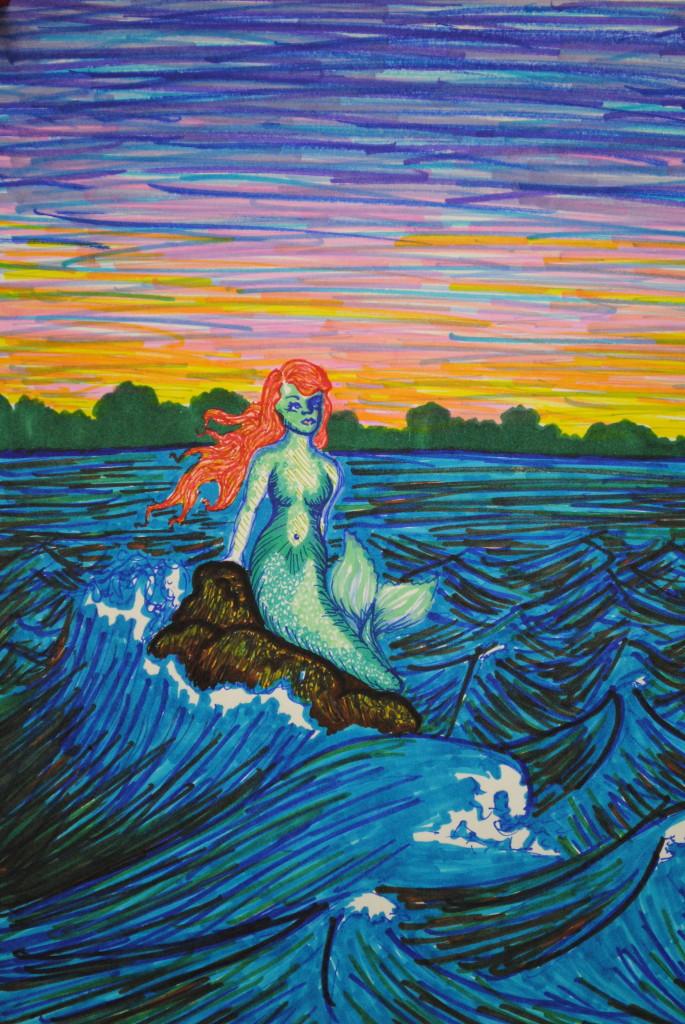 Jonas Gearhart-Hall
November 9, 2010
Growing up in different places and going to a wide range of schools, Colleen O'Brien started her artistic mind at a young age. In kindergarten her class was decorating kites. All the other kids were putting stickers in "random places. That was just stupid," thought O'Brien. So she decided to turn the kite into the face of a bird. This is when her family realized she was going to be an artist.
At a young age she was obsessed with horses and cats. After second grade her mom didn't like the school system so she pulled her into a school called "Way of The Lake," a more liberal  "hippie" school,according to O'Brien. While she was at "Way to The Lake," O'Brien said that she would just draw horses and cats instead of learning something. "I guess I was learning how to draw cats and horses," said O'Brien.
One of the biggest experiences that got her into art was an event O'Brien had when she was young. She was doodling in class, and another girl in her class asked her to draw some pictures for her. When O'Brien was done, the girl gave the pictures to her own mom and told her that she drew them. "The girls mom said it was really good… I realized that I was really good at art," said O'Brien.
While she lived in Texas, she was a "very anxious child" and found living there to be  "very boring" and all the people "were very patriotic." Thinking back to when she was young and living Texas, as "the only Canadian atheist in the neighborhood," it was hard for her to grow up there.
O'Brien talked about what kind of conceptual art she would have been doing then, she said "I would probably have been doing a lot of it about frustration, the difference and conflict between my house and the others." She has always had negative views of Texas, because of how conservative and religious it was.  "It was really different from what my family does," said O'Brien.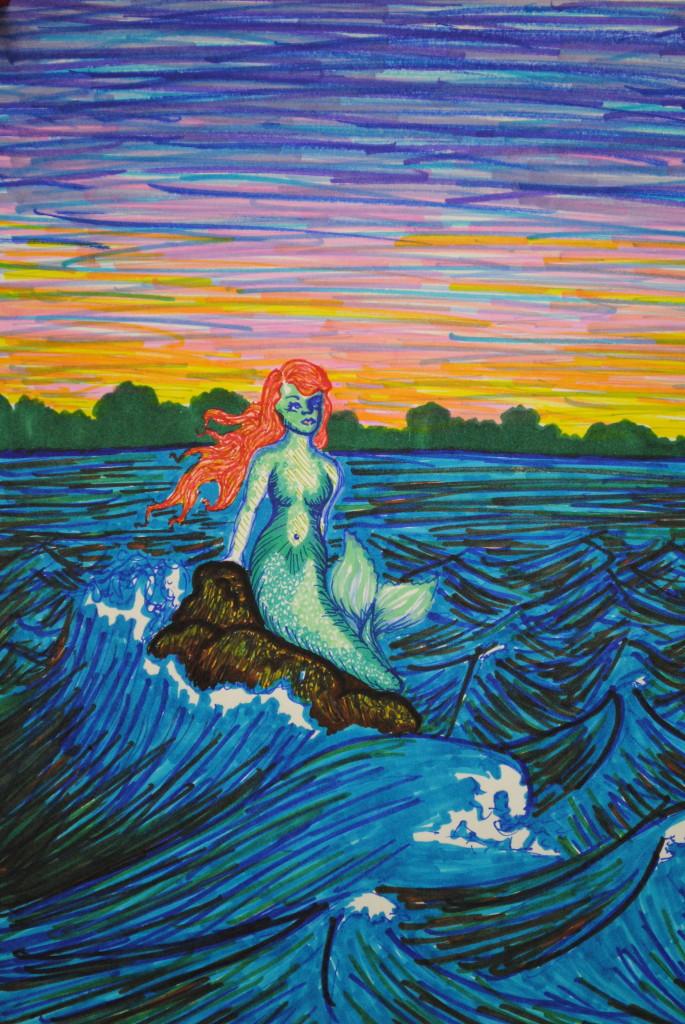 She was introduced to conceptual art last year during an advanced photography class at the Neutral Zone. She spends a lot of time at the Neutral Zone to catch up with her "artistic mind." Even if its just putting her artistic "brain onto the paper" with markers or working with other teen artist to make something amazing.
She got into her step-dads Sharpies when she was little, and ever since than she has been doing a lot of drawings with them. "Homework art," as O'Brien calls it, is another way she keep her "artistic mind flow." Homework art is all the doodling done on the top sides of homework. She also does a lot of sewing.
Today O'Brien does a lot of photography, which is her favorite form of art. In the future O'Brien would "like to go into biology and do nature photography." She has always liked bird and bird watching. "I guess my dream is to be a National Geographic photographer," said O'Brien. She has always wanted to combine her artistic mind with her nerdy bird watching mind into one "stew of bird art. Nerd bird art," as she called it.