What's Up Doc?: An Update on Health Reform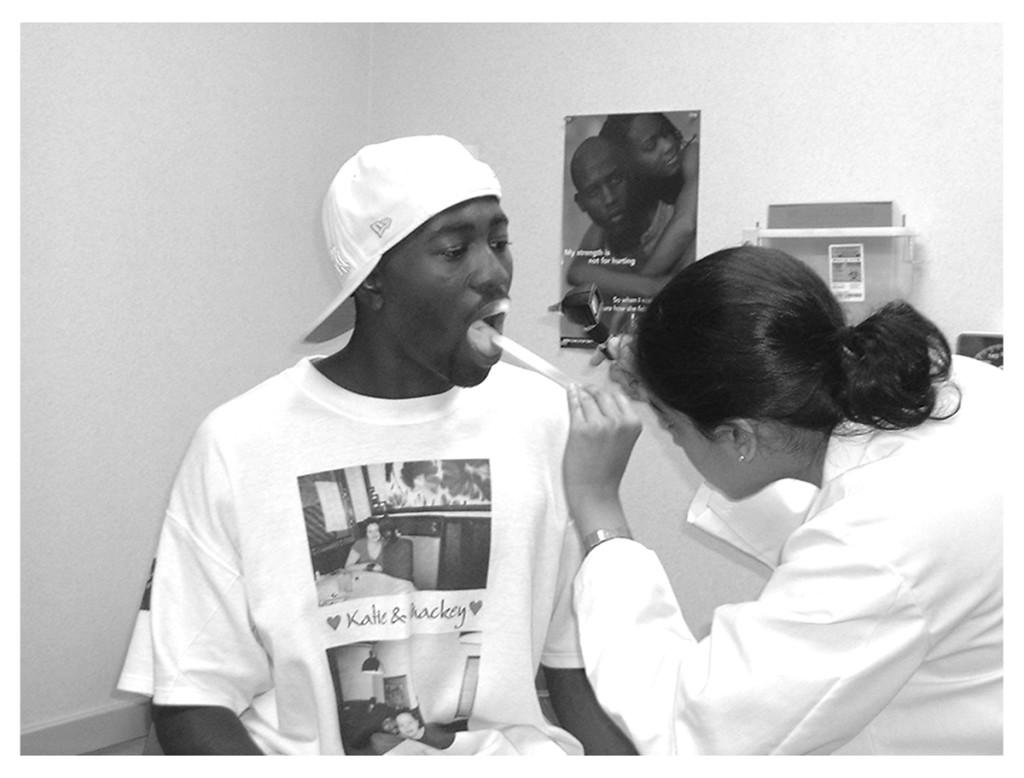 Emma Share Photos Courtesy of Corner Health Center
November 10, 2010
Last spring, the United States Congress voted for change. President Barack Obama's Health Reform Bill was put into affect on March 23, 2010. The final, amended version of the law is known as the Affordable Care Act. This law, nearly 2,000 pages long, is so extensive that its timeline currently covers the next eight years. The first major wave of Health Care Reform changes started September 23, when the Patient's Bill of Rights was implemented. Some significant bullet points of the Patient's Bill of Rights include: discriminating against kids with pre-existing conditions and insurance companies dropping and limiting coverage.
Every health insurance company will be required to offer coverage to anyone, regardless of their health status. The Bill also states that young adults up to age 26 will be covered on their parents' insurance plan. Previously, coverage commonly ended at age 19, or 24 for some college students depending on their parents' health insurance plan. Another major modification is that all insurance plans must now cover preventive care with no cost.
The Patient's Bill of Rights mostly affects citizens currently with health coverage plans. 50.7 million U.S. citizens, however, do not have health insurance, according to data released by the U.S. Census Bureau in September, 2010. A major goal of Obama's Health Reform is to get that 16.7% percent insured.
A client of the local Washtenaw Health Plan described what it was like to live without health insurance. "It's really scary not to have insurance… because if something happens to you, you're afraid to go to the doctor."
Ellen Rabinowitz, executive director of the Washtenaw Health Plan (WHP), helps remove some of that fear by providing access to health care services for low-income and uninsured people in Washtenaw County. Medicaid, a nation-wide comprehensive health coverage program for people with low-income, has been restrictive in terms of eligibility. Many low-income adults who do not fit into certain categories, such as pregnant women, haven't in the past been eligible for Medicaid. There hasn't been an alternative for them, so "there are programs like the Washtenaw Health Plan, that exist in different communities to try to fill that gap," said Rabinowitz.
Medicaid ineligibility is the reason that Washtenaw County residents from low-income situations, or who are uninsured, enroll with the Washtenaw Health Plan. According to Rabinowitz, there are approximately 35,000 uninsured people in Washtenaw County. The WHP helps 8,000 of that uninsured pool.
Fortunately, the main purpose of the Medicaid expansion is to increase the number of Americans eligible for the health coverage program. Hopefully, by increasing eligibility, Medicaid will be closer to serving the actual number of low-income citizens who are uninsured.
On the local level, 75% of the people who are served by the WHP will become eligible for Medicaid. "It's going to be a great thing for the people in my program. The Health Plan provides access to a pretty large array of health care services, but Medicaid services are better," Rabinowitz said. The Health Reform is making this possible by modifying Medicaid so it is solely an income-based program and by increasing the income threshold.
The Medicaid expansion, along with the new law that allows all young adults up to age 26 to stay on their parents' health insurance, will be affecting another local populace. Dr. David Share, who works two jobs in the public health field, is excited to directly be involved with the effects of those two changes, along with the many other amendments to the health care system.
Dr. Share is the medical director at the Corner Health Center, a non-profit community health center in Ypsilanti, Michigan, for teenagers and the children of teenagers. The Corner welcomes young adults through age 21, whether or not they have health insurance coverage. At the Corner, Dr. Share sees patients and helps run the organization. In addition to this job, Dr. Share is the executive medical director for health care quality at Blue Cross Blue Shield of Michigan. "I focus on working with groups of doctors and hospitals around the state to transform how care is delivered in order to improve the quality and efficiency of healthcare," Dr. Share said about his work at Blue Cross.
The Health Reform Act is helping to provide more of Dr. Share's teenaged and their children with care, and, with its new standards, better care. "More young adults will have coverage, so more of my patients will have coverage… many of my patients who aren't desperately poor, but just poor, will be eligible for Medicaid, which will be a godsend for them because they will have the ability to get care without being overwhelmed by the cost of care," Dr. Share said. "In my clinic role, I see firsthand how lack of insurance coverage devastates people when they're sick and it keeps them from getting preventive services. And the Affordable Care Act will help overcome a lot of that."
The Medicaid expansion, which will insure millions more Americans, has been much anticipated by non-profit health care organizations. With that said, they will have to wait a little while longer. The major changes of Medicaid will not officially be in affect until 2014. That is four years from now– a long time to wait for someone who is uninsured. On the other hand, this will be the biggest expansion of Medicaid since its creation in the 1960's.
A group of people in America, though, is left out of the expansion benefits: illegal immigrants. While 95% of the total population in America is expected to have insurance coverage after the Affordable Care Act is fully implemented, 5% are anticipated to remain uninsured, many of whom are illegal immigrants. To be eligible for Medicaid, one must have legal residence in the U.S. for five years. Without legal residence, undocumented immigrants won't know how long they must wait.
Approximately 25% of WHP clients are immigrants who aren't eligible for Medicaid, who won't be after the Medicaid expansion in 2014, and will continue to be uninsured. "A big gap is that people who are here without legal documentation but are working and contributing to the society will not be covered by any of this," Dr. Share said. "Many, many people will be basically without coverage and earning relatively low wages; often at jobs like cleaning homes or businesses, or washing dishes, or doing farm labor work that American citizens are often not willing to do. They pay taxes because their employers take money out for taxes but then they don't get benefits such as eligibility for Medicaid."
Change is a process. It doesn't always happen overnight. In terms of Health Reform, the process may take eight years. Everyday, though, more and more Americans are being positively impacted by the Health Reform. Whether it's through preventive care services, staying insured by a parent's coverage plan, or not being discriminated against by insurance agencies for pre-existing health issues, Americans' lives are changing. "The one thing to know about the legislation is that it's a great first step, and it's going to cover millions more people, but there are still going to be millions of uninsured people," said Rabinowitz. "So this is in no way the last answer to this question. It's a first step."