A new era begins for Michigan football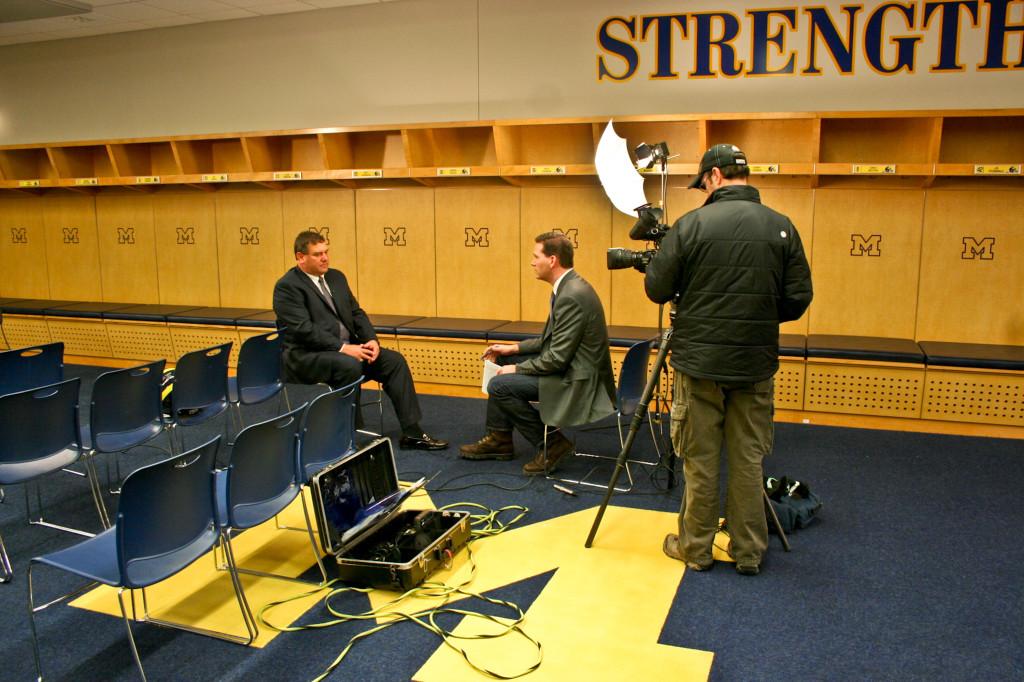 Jesse Buchsbaum
January 13, 2011
A new era for Michigan football began on Tuesday, January 11, with the hiring of former San Diego State coach Brady Hoke. This hiring came seven days after the dismissal of Rich Rodriguez, following Michigan's 38 point loss in the Gator Bowl.
Hoke has coached across the country, most recently at San Diego State. He led the Aztecs to a 9-4 record in just his second year in the program, as well as a Bowl win over Navy. Before coaching at SDSU, Hoke was the head coach for eight years at his alma mater, Ball State. In his final year at Ball State, the Cardinals had a 12-2 record, and won a conference championship.
Michigan fans across the nation have been clamoring for a "Michigan man for a Michigan job." Hoke brings that Michigan experience to the table, having been an assistant at Michigan for eight years. Hoke was also on staff for the 1997 National Championship, leading the Michigan defense to the top national ranking in rushing defense and total defense.
Hoke has acknowledged Michigan as his dream job many times, including at his press conference Wednesday, saying, "We would have walked to the University of Michigan [from San Diego State.]" The real question is whether he will be able to turn the Michigan program around. Hoke doesn't believe that Michigan is on the decline, however.
"People thinking that Michigan is on a downward spiral, or doesn't have that national acclaim, shame on them," said Hoke. "And shame on them if it's Michigan people, because everyone who is going to touch this program is going to have a fanatical love for the University of Michigan."
Fanatical love for Michigan is, of course, accompanied by a similar fanatical hate for rival Ohio State. Hoke certainly has some of both. "Not that the others aren't important," Hoke said, before pounding the table between each word. "But it is (pound) the (pound) most (pound) important (pound) game (pound) on (pound) that (pound) schedule. It's very important to me, and it's almost personal."
It was a promising start to the new era for Michigan football, with a man who clearly has a love for the program at the head of the charge. The only question now is if he has enough talent as a coach to bring the team back to the level that fans have been accustomed to.
"This is never going to be about Brady Hoke," said Hoke. "This is about a football program. This is about a team."
Photos courtesy of Jared Wadley, University of Michigan News Service.
For questions or comments, Jesse Buchsbaum can be contacted at jessebu@gmail.com.