"Circle of Unity" Draws Crowd on MLK Day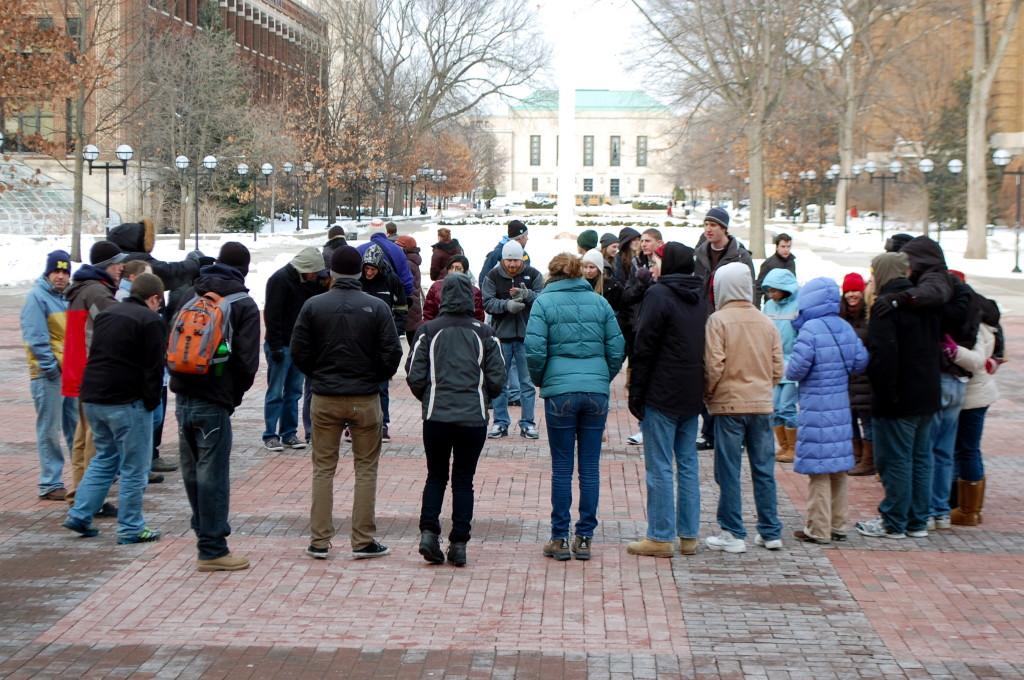 Anne Wyszewianski
January 18, 2011
On a cold Monday, a large group of University of Michigan students and Ann Arbor locals gathered in a wide circle.
It was the fifth time that such a circle had formed on Martin Luther King Jr. Day in the center of the Diag, an event dubbed the "Circle of Unity," featuring spoken word performances by U of M students, as well as singing and dancing by student-run groups. Many of the attendees endured the harsh January chill to show support to the performers, and to celebrate MLK Day with a united group of peers and community members. The Circle of Unity was only one of many events sponsored by the University of Michigan to honor MLK Day.
At the end of the hour-long event, a smaller circle of the remaining attendees formed. They huddled together for warmth, and shared their dreams for the future.