Sports Talk: Tiger Woods at the Masters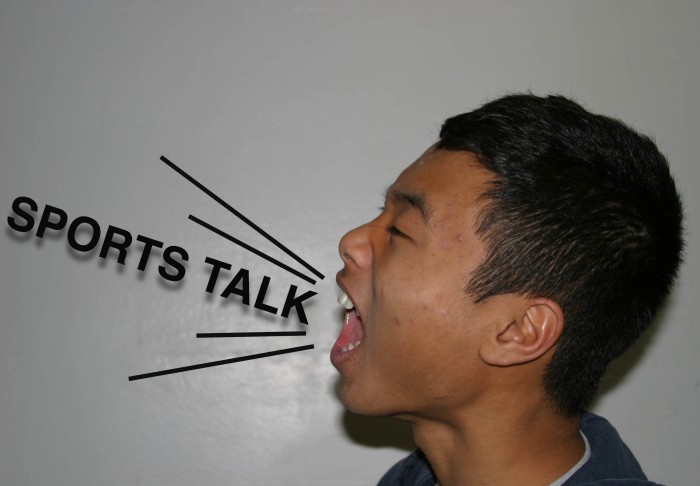 Jesse Buchsbaum
April 19, 2011
The Masters is generally viewed the biggest golf tournament in the world, and this year certainly didn't disappoint. The first three rounds of the tournament were highlighted by Rory McIlroy's domination of the field. He led by four strokes with just one round to play, and many people had already crowned him Masters champion. The final day would, however, go down as one of the greatest of all time, as McIlroy had a huge collapse with a round of eight-over par.
Five different players were tied for the lead of the tournament at one point, including Tiger Woods, who stormed back from seven strokes down to tie the leaders with an insanely low five-under on the front nine.
THE FACTS:
Charl Schwartzel (-8), Jason Day (-8), Adam Scott (-7), Luke Donald (-7), Geoff Ogilvy (-5), and Tiger Woods (-5) all trailed Rory McIlroy by at least four strokes going into the final round.
Schwartzel birdied the final four holes (for the first time in Master's history) to complete a final round 66 and finish at 14-under par, and win his first green jacket.
McIlroy shot eight-over par to finish at just four-under.
Day and Scott both finished at 12-under, with final round scores of 68 and 67 respectively.
Donald holed a chip on the 18th to finish at ten-under.
Ogilvy and Woods both shot final round 67's, to finish four strokes back of the Schwartzel.
Woods stole much of the show, as he was finally a competitor on the final day of a major, for the first time in over a year. He finished tied for fourth on the biggest stage of them all, and seems to be well on his way to eventually winning a tournament. So the question is: is Tiger back?
"I wouldn't say so. Just because I feel like his reputation is to tarnished to recover from. When you mention his name, you still think about his fiasco and all that. I wouldn't think that he's back. Although he's made a little bit of a comeback, but not entirely." – Alon Samuel
"He's doing better than he was. I think he's gotten through the emotional trauma that he went through that led to his decline in form. So I would say that he's on his way back." – Yasaf Warshai
"Tiger Woods is NEVER coming back. I like Charl Schwartzel a lot though." – Marissa Solomon
"Tiger is absolutely back. He's ready, he's going to win the US Open. He's hitting the ball better than ever, he's hitting it right at the flag, he's hitting is wherever he wants to and his putting is coming around. So I look out." – Rob Aldrich