Poetry Night Celebrates Ann Arbor Area Poets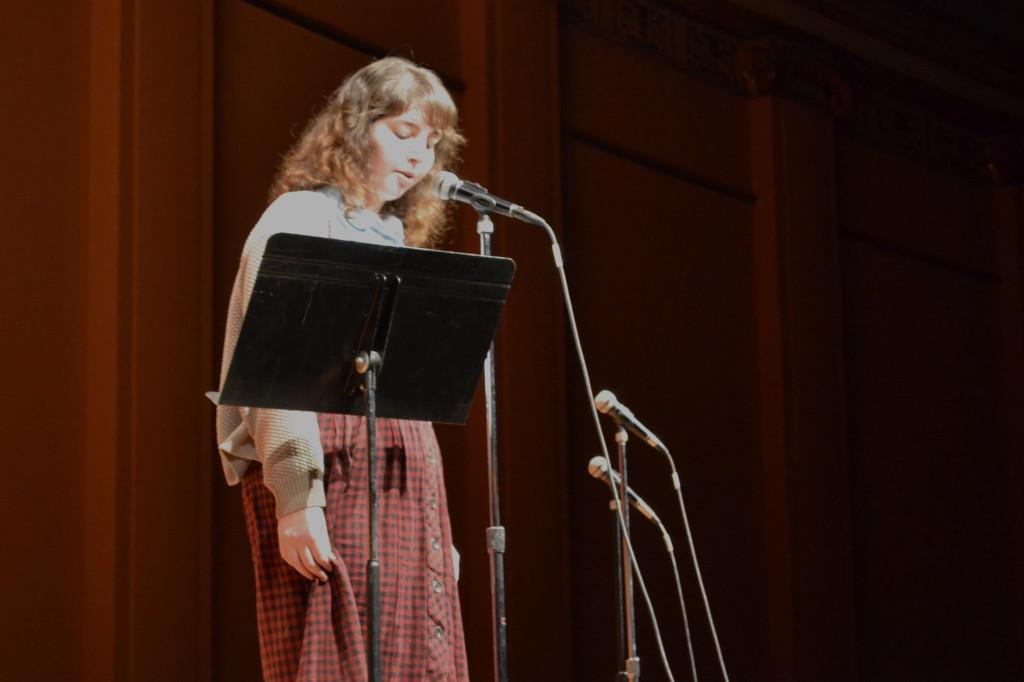 Melanie Langa and Sarah Kerson
December 13, 2011
Poetry Night in Ann Arbor is an annual celebration of teen and national poetic talent. The event, which took place on Dec. 9 at Rackham Auditorium, was hosted by the VOLUME Youth Poetry Project from the Neutral Zone. VOLUME is a weekly program where high school aged poets can read, workshop and write poetry. Poetry Night showcases high school poets from the Ann Arbor area. It also features nationally renowned poets who read along with students. In the past, Poetry Night in Ann Arbor has hosted poets such as Martin Espada, Kevin Coval and Marty McConnell. Poetry Night aims to show youth poets how their love of writing can translate to a professional career. The annual event — now in its 12th year — puts high school poets on the same level as established writers.
This year's Poetry Night stood out from previous years. It featured Ann Arbor based poets who had participated in VOLUME  and read at Poetry Night when they were in high school. Molly Raynor, Coert Ambrosino and Adam Falkner
are all graduates of Pioneer High School and the University of Michigan. Falkner, Raynor and Ambrosino have all incorporated poetry into their professional lives as teachers and writers. They each read poems about their jobs in the educational and literary spheres. Based in Brooklyn, NY; Richmond, Calif.; and Ann Arbor, Mich. respectively, they exemplified the overarching theme of the event: that poetry can lead to a career.
Three Community High students, senior Jack Kausch, senior Alia Persico-Shammas and junior Mari Cohen read their work on Friday night.
Several student poets from Skyline High School read pieces expressing their feelings of loss and frustration after the sudden death of their classmate, Lucina Partis, in early December. Those who read on Dec. 9 used their poetry to process and understand their lives and the world around them.
Listen to some of the poetry from Friday night below:
Mari Cohen
Jack Kausch
Alia Persico-Shammas
Poetry Night-Alia Persico-Shammas
Coert Ambrosino
Adam Falkner