Student Ambassadors go to Japan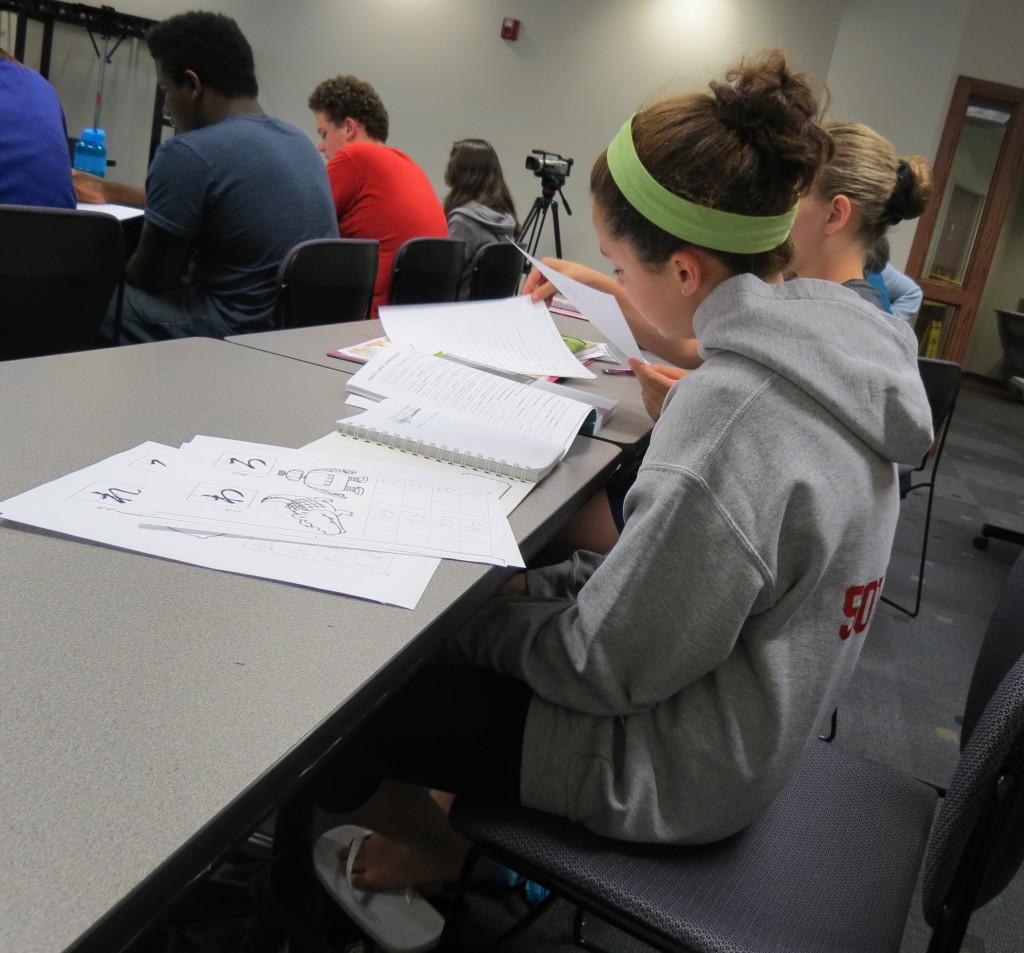 It's a chance for something different and new; a different language, a new country. A chance to experience a culture that is nothing like ours. These students ambassadors have been preparing for months. They are going to Hikone, Japan.
The Hikone exchange program is organized by Program Directors Elyse Bairley and Toma Dildy, administrators to Ann Arbor Public Schools. On November 5, the 12 students as well as directors Dildy and Bairley will be going to Japan for 2 weeks. This gives 7th, 8th, and 9th graders a chance to apply to become a student ambassador in  Ann Arbor's sister city, Hikone, Japan. It also gives Japanese students a chance to come to Ann Arbor for a week. Since June 18, the student ambassadors have been meeting once or twice a week and to learn about the culture and language, taught by Sumiko Sirrine, who was hired by Bairley and Dildy to teach the lessons.
Chris Schweitzer is one of the student ambassadors who has passed the test and is anticipating the trip, "I'm really excited for just the experience overall, but also going to Hiroshima and to the shrine." Schweitzer said. Although going to another country is exciting, there are also challenges that the students have to go through, like the process of learning as much Japanese as possible. Schweizer and fellow student Matthew Ferraro both agree that counters are the hardest thing they've learned this summer, "When you're counting objects or people there's all different kinds of words and that kind of thing that you have to use for different types of objects," Schweizer said.
Vanessa Noble is just as excited about going to Japan, but for her the most challenging thing is going to be communication, "I know the important phrases, but I feel like at sometimes I might need to say something that I haven't actually learned. So I'm scared about that. But I hope I do fine." Besides the language, Noble feels like she will miss heating the most, "My friend who went two years ago told me that they don't really have heating. They have no heating in schools and the house that she went to had no heating in the house. So I'll be equipped with my north face!"
Skyline Sophomore Emi Jackson, an alumni of the program, tells about her time in Japan, "My favorite part was probably staying with my host family, and getting to know the actual people and having to live their life and going to school." Jackson said that she would go to Japan again in an instant. Although she did have a lot of fun, she has a recommendation for the incoming students, "Study so you can have some conversations, remember to be polite always, and don't be worried, I know some people were kind of worried about leaving the country and going to a new place," Jackson feels that it will be an event that is unforgettable for the students going now.
All the preparation for this trip will be worth it in the end for the adventure. Although going to another country can be scary to think about, it is also an experience that is unforgettable. These 12 students are ready to take on the challenge. This is something that the student ambassadors will remember the rest of their lives.