Late to CHS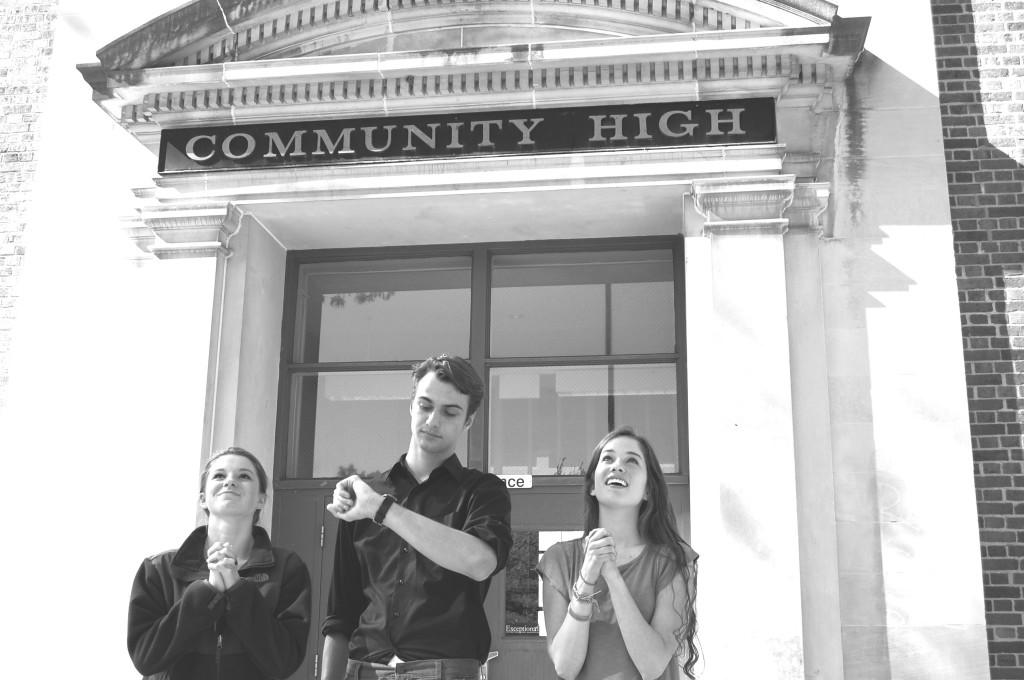 Merrick Perpich
November 5, 2012
As Dean Jen goes down the list, she sees that, for whatever reason, there are empty slots on her school roster. She notifies Chris, and Chris calls the next student on the waiting list.
"I would like to invite you to join our junior class here at Community," Karen says to the surprised parent. That parent then has a conversation with their child, and they make that decision. The decision to enter a new high school for a second time.
This is the case for all students that got into Community High School late. Every year, each applicant is assigned a number through a "double blind" process. There is a bowl with each applicant's name on a piece of paper, and a bowl with numbers on a piece of paper. One name and one number and picked at random, and that number is assigned to that applicant. If the number they are assigned is above 120, they are put on the waiting list. Their number could be next on the waiting list at any time, but this could mean choosing between two high schools. It can be one of the most difficult decisions of their high school career.
For Sydney McGee, the decision was easy. Her number, 160, came up over the summer. She had no ties to cut at Pioneer, nothing keeping her there. Pioneer had nothing that CHS did not. Coming into CHS this year, she did not know what to expect.
The biggest difference for her was the people.
"The people here are a lot less self-centered," McGee said. It's easier to communicate, not have the conversation be centered around them. She feels more welcome here.
However the transition can also be odd, almost difficult. Joining the forum as a sophomore, she is entering an already bonded group. The science programs are also different, so even as a sophomore, she entered at FOS 1.
"It was weird, everyone asks if I failed last year," Mcgee said.
Alex Wood, a junior, also made the late switch. He got into CHS just before
this year. For him, the atmosphere was the biggest difference.
"Just the fact that you can leave class after a test, hang out in the halls, stuff like that," Wood said. "At Skyline you would never see kids in the halls. I do think it's possible for kids to abuse it, but I like it. It makes me want to come to school."
But, of course, the decision was not simple. There are some things a big school can offer that CHS could not. AP classes to come to mind when the discussion of traditional high school versus CHS takes place.
"There is also a lot going on [at Skyline], more opportunities," Wood said. "Maybe not more, but certainly different."
For Wood however, the experience with the alternative learning style he gained from his time at Ann Arbor Open helped him decide. He adapted quickly to the traditional learning style once he entered high school, but when he was given the opportunity to switch back to the alternative style, he chose that.
Senior Adina Nadler got in her sophomore year. Her older sister had gone to CHS, so she already had an idea of what it was like. The decision was, of course, difficult. With most of her closest friends at her home school of Pioneer, she was torn. However, she reasoned that if she did not like it, she could always go back.
But she did like it. She took advantage of all the things CHS had to offer. She is part of the dance body program, takes CRs and classes at the University of Michigan.
She loves the teachers at CHS, the freedom, and her favorite part is the smaller student body. Like Wood and McGee, the smaller class size is always a plus.
While the choice to leave their high schools was not easy for Mcgee, Wood, or Nadler, none of them regret it. They miss their friends and the AP classes, but they were happy to trade that in for the block scheduling, more relaxed atmosphere, and fifty minute lunches.